The Night: Jazz
Every Tuesday night
Tonight, releases by Cory Weeds, Philippe Lemm Trio and Sonny Rollins among others.
A night filled with jazz from Jordy de Muijnk's collection. Tonight, we focus on the Cory Weeds Quartet, Philippe Lemm Trio and a recently released find from the Dutch Jazz Archive among others. We start with Michael Wolff and the CD Bounce.
01:00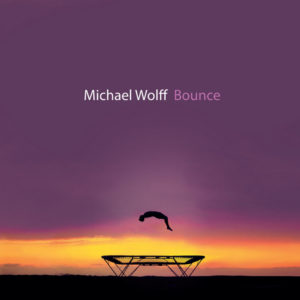 Bounce 04:06
Chill 03:55
Caribbean Rain Dance 06:10
Long Lost 05:07
Resuscitate 06:05
Cool Kids 04:33
You and the Night and the Music 03:58
Milton 05:28
Picasso 05:06
Omar Sharif 05:39
Michael Wolff – piano
Ben Allison – bass
Allan Mednard – drums
Nat Wolff – vocals (track 6)
Label: Sunnyside Records – SSC 1574
https://michaelwolff.bandcamp.com/album/bounce
01:55
A special find in the Dutch Jazz Archive, recorded by Sonny Rollins in the Netherlands, from May 1967. Rollins In Holland!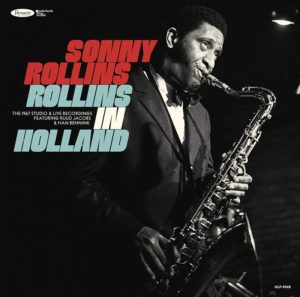 VARA Studio 5 – Hilversum, 5 May 1967
Blue Room (4:49)
Four (5:14)
Love Walked In (6:04)
Tune Up (6:57)
Go-Go Club – Loosdrecht, 5 May 1967
Sonnymoon for Two (8:13)
Love Walked In (9:31)
ArtEZ University of the Arts – Arnhem, 3 May 1967
Three Little Words (22:25)
They Can't Take That Away from Me / Sonnymoon for Two (9:33)
On Green Dolphin Street / There Will Never Be Another You (15:00)
Love Walked In (19:45)
Four (22:19)
Sonny Rollins – tenor saxophone
Ruud Jacobs – bass
Han Bennink – drums
Label: Resonance – HCD-2048
04:05
Cory Weeds Quartet – Day By Day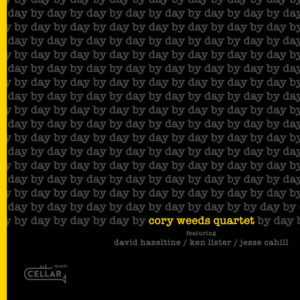 The Quartet's namesake is a Canadian saxophone player who, in the past, owned his own jazz club in Vancouver for over 14 years. He got into the studio in August of 2019 to record the Day By Day album. Besides his own playing, as a label owner, producer and presenter Cory tries to create opportunities for other musicians to be heard.
1. Blues de Troye 05:04
2. Nancy With A Laughing Face 06:03
3. It Could Happen To You 05:17
4. Sterling Silver Sailboat 05:55
5. Relatively Minor 06:08
6. Day By Day 05:06
7. Tangerine 04:56
8. Lullabye Of The Leaves 05:35
9. The Shining Sea 05:52
10. Nobody Else But Me 04:24
Cory Weeds – alto saxophone
Ken Lister – bass
David Hazeltine – piano
Jesse Cahill – drums
Label: Cellar Music – CM082619
https://coryweeds.bandcamp.com/album/day-by-day
05:00
Philippe Lemm Trio – City Birds
From Canada we go back to the Netherlands to listen to the Philippe Lemm Trio's CD City Birds, which was released in 2018. This is the second album of the trio led by the Dutch drummer who has been living in New York City since 2011 to study at the Manhattan School of Music. He is the first Dutch drummer to get his master's degree there.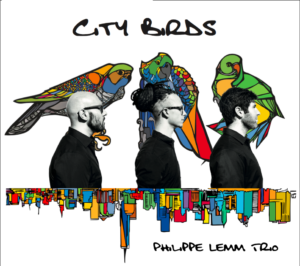 1. Emerge
2. Anyone Who Knows What Love Is
3. Castle Rock
4. Interlude
5. Scarborough Fair
6. Arya
7. Funchal
8. Amsterdams Parfum
9. Elvy
Philippe Lemm – drums
Angelo Di Loreto – piano
Jeff Koch – double bass
Brainpower – vocals (track 9)
Label: Outside In Music – OIM 1809
https://www.philippelemm.com/store/philippe-lemm-trio-city-birds-2018
05:50
Bart Flos – Roots & Reflections
At the end of 2018 and the beginning of 2019 Bart Flos recorded his suite Roots & Reflections in two different formats, namely as a solo and as a trio. In this broadcast we pay attention to the trio CD of the suite. The idea for this work dates back to 2013, when Flos sat down at his piano and spontaneously got an idea for a new jazz suite.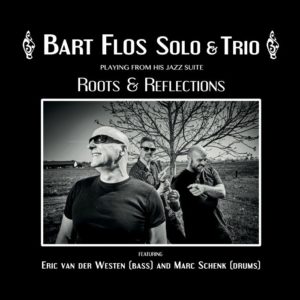 Origin Alpha Prime
My Explanation (1)
Free Speech
Minor Differences
Blues Buddies
Schizophrame
A Slightly Purple Blue Bossa
Origin Beta Four
A Greener Shade of Blue (2)
Can You See
Origin Delta South
My Explanation in Short (1)
Four Conversations and a Monologue
Bart Flos – piano
Eric van der Westen – bass
Marc Schenk – drums
Label: Bart Flos Music / Next Steps Projects – Stage 6
https://www.bartflos.com/roots-reflections-press-release-2019/
Produced by: