The Night: World Music
This night is dedicated to music styles from different French regions.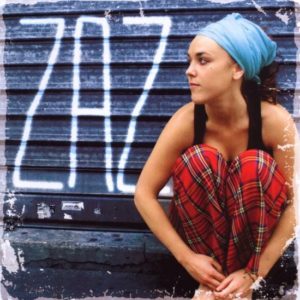 1- Zaz of the singer Zaz (Paris).
The self-titled album debut by Zaz is the French unveiling of 2010, with a refreshing unique gypsy jazz style and a lot of modern pop never sounds retro or cliché. Zaz is an experienced singer, and her resemblance to Edith Piaf is striking. In addition to her singing, Zaz is a gifted songwriter, credited with writing or co-writing six of the eleven songs on this album.
CD. Zaz – Zaz.
Label: Play On (2010), code: 88697-744732. VIDEO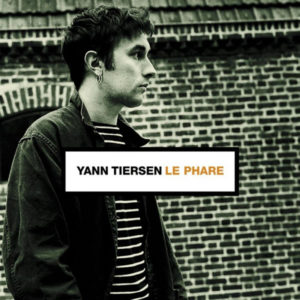 2- Le Phare by Yann Tiersen (Bretagne).
Already at a young age, Yann Tierson had a great interest in music. He spent his childhood in Rennes (Brittany), where he learned to play the violin and piano, and then orchestral conducting. In 1998 his album Le Phare was heard a lot on the radio, and that gave him the opportunity to relinquish his previous works. The big breakthrough of Yann Tierson came when he was invited in 2002 to write the score for Le Fabuleus Destin d'Amelie Poulin. CD. Le Phare – Yann Tierson. Label: Labels (1998), code: 8454022. VIDEO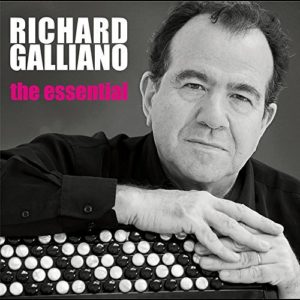 3- The Essential by Richard Galliano (Nice, Cote d'Azur).
This double CD represents his 'Dreyfus label' recordings from 1985 to 2005, with sensual ballads, swirling rollers and sultry tango's from Astor Piazzolla's album Passatori and from Tchaikovsky's Piano Concerto No. 1 Richard's accordion receives a treatment that mixes power and frivolity. Highlights are the dramatic Libertango and some fine, previously unreleased, live material from Piazzolla and Richard's double-time improvising, with virtuosic Michel Portal on saxophone & clarinet, and Eddy Louiss on Hammond organ. CD. The Essential – Richard Galliano. Label: Dreyfus Jazz (2011), code: FDM 46050369712. VIDEO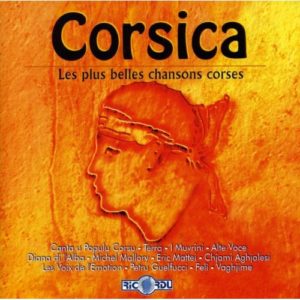 4- Corsica: Les plus belles chansons Corses.
Corsican music, essentially polyphonic, is part of the Corsican identity and Corsican culture, known throughout France and even in Europe. The polyphonic songs form the basis of the songs of the shepherd they sang during their stay in the mountains. Just as with origin, different polyphonic songs today convey certain ideas and values ​​that are dear to the Corsican people.
CD. Corsica: Les plus belles chansons Corses. Label: Versailles (2002), code: 4775422. VIDEO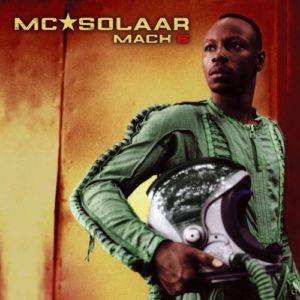 5- Mach 6 by Mc Solaar.
Mc Solaar was born in Dakar, Senegal, with parents of Chadian origin, but grew up in Villeneuve-Saint-Georges which is part of the Paris suburbs. He mainly makes French, English and Spanish-speaking rap music. Mc Solaar is popular in France, where he made his debut on the rap scene in 1990. Mc Solaar also enjoyed great popularity on the American market. He achieved fifth place in the Billboard World Albums with Prose Combat. He participated several times in 'Les Enfoirés', a group of artists who commit themselves to homeless people through an annual charity concert. CD. Mach 6 – Mc Solaar. Label: East-West (2004), code: 25646087228. VIDEO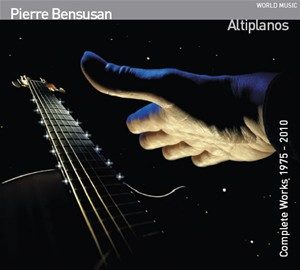 6- Altiplanos by Pierre Bensusan.
Born in 1957 in Oran, Algeria, his repatriated family moved to the outskirts of Paris when he was 4 years old. At the age of 17 he recorded his first album, "Near Paris", which received the "Golden Rose and Grand Prix Disc Folk" Montreux Festival. After a constant presence in France in the "Folk Years", Pierre travels mainly in North America, in Anglo-Saxon countries, throughout Europe and in China and Asia. Pierre Bensusan is a musician without borders, he surprises us with his prismatic approach to an atypical music universe. "The Sound Bensusan" is the celebration of an intimate anthem, played by an adventurous guitarist with a dizzying technique under the fingers. CD. Altiplanos – Pierre Bensusan. Label: Dadgad DM1009 Favored Nations FN 24402 (2005). VIDEO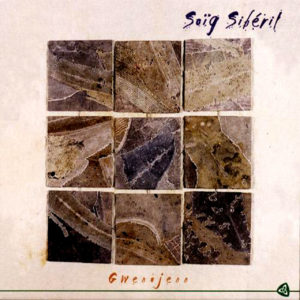 7- Gwenojenn by Soïg Sibéril (Bretagne).
Bretagne is a region with a wealth of – mainly Celtic – music. The celtic guitarist Soïg Sibéril shows how a Breton 'guitar' sounds. Soïg has gathered some of the best musicians from Brittany around for this album. Much of the material is written by Soig himself, others are traditional. The atmosphere is quite modern, very hypnotic and often powerful, but there are also quieter parts with solo guitar music. Soïg is an excellent guitarist, and the guitar usually presents the themes of the melody, and often another instrument (for example, the saxophone) takes over. CD. Gwenojenn – Soïg Sibéril. Label: Coop Breizh (1999), code: CD 889. VIDEO
Thanks to:


Produced by:

Cobie Ivens