The Night: World Music
Tonight with music from South America, Middle East, Europe, Africa en Azia.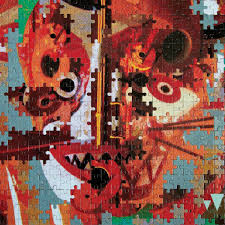 1- Quebra-Cabeça from the Brazilian band Bixiga 70.
The band originated in 2010 in the central and cosmopolitan district of São Paulo called Bixiga, the figure 70 behind the name is found because their recording studio is located at number 70 of the la Rua 13 de Maio. With a fusion of African, Arab, Brazilian, Cuban and Angolan musical influences, Bixiga 70 has propelled itself to the forefront of today's Brazilian music scene. The album Quebra-Cabeça (the Brazilian expression for a puzzle) is released in the Netherlands on 12 October 2018.
CD. Quebra-Cabeça – Bixiga 70. Label: Glitterbeat (2018), code: GBCD 063. Distribution: XANGO music. VIDEO  NB: Bixiga 70 will perform, on Sunday 21 October 2018, in Tivoli/Vredenburg in Utrecht, Netherland.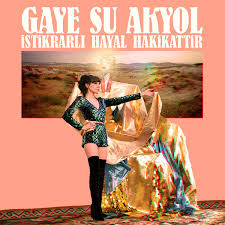 2- Gay Su Akyol.
The album İstikrarlı Hayal Hakikattir (Stable dream truth) is the title of the second album by Gaye Su Akyol from Istanbul. Her music is a mix of Turkish roots, retro and rock. Her roots are in an Anatolian village. The traditional music from there has influenced her as much as that of Nirvana, Sonic Youth, Joy Division and Jefferson Airplane. Gaye Su Akyol met her band Bubituzak in 2013 and soon became an integral part of Istanbul's underground music scene and praised at numerous international festivals. The texts are sometimes personal, sometimes dreamy or nightmarish and sometimes cool about daily politics.
CD. İstikrarlı Hayal Hakikattir – Gay Su Akyol. Label: Glitterbeat (2018), code: GBCD 062. Distribution: XANGO music. VIDEO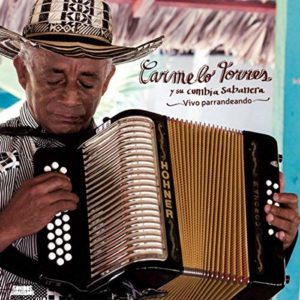 3- Carmelo Torres, y su cumbia Sabanera.
Carmelo Torres accordionist and composer, is considered one of the most important protagonists in the history of the Colombian cumbia, and is the living legacy of the cumbia Sabanera. A musical style of the San Jacinto countryside, in the south of the Caribbean coast of Colombia. Carmelo grew up with the musical history of the cumbia, and the grandmasters who taught him the secrets and mysteries of cumbia Sabanera.
CD. Carmelo Torres, y su cumbia Sabanera. Label: Sonidos Ernaizados (2017). Distribution: XANGO music. VIDEO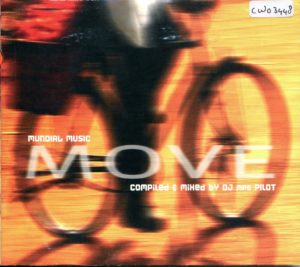 4- MOVE, collected and mixed by the German DJ mps Pilot.
mps PILOT is one of the Netherlands' most famous TROPICAL / WORLD DJs and producers. He lives in Amsterdam and runs a worldwide modern repertoire. Because of his interest in groundbreaking dance, many voyages in Europe, West Africa, the Middle East and Asia, mps PILOT has dived deep into contemporary global music, a musical universe in which exciting developments can be heard. In all possible directions and between all kinds of different modern genres, cross-pollinations and splits are formed, which are mapped out by mps PILOT.
CD. MOVE compiled & mixed by DJ mps PILOT. Label: Mundial records (2007), code: FMmove07.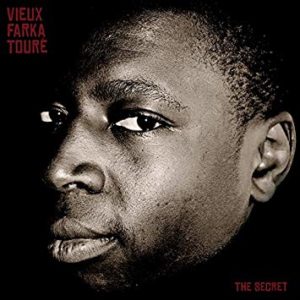 5- The Secret of Vieux Farka Touré.
Vieux Farka Touré has already had an impressive career. He dared to become a musician against the initial desires of his legendary father, Ali Farka Touré, who dared to use and transform the Malian desert style in blues style, making him the most beloved guitarist in all of West Africa. The young Vieux Farka Touré was influenced by Ali Farka's stately, soulful and frightening game, but developed his own style with electric guitar, drums and western influences, while still retaining a distinctive African lead on music.
CD. The Secret – Vieux Farka Touré. Label: Six Degrees Records (2011), code: 65703611792. VIDEO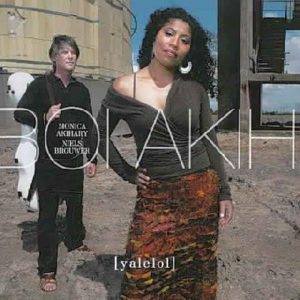 6-
Yalelol of the Indonesian / Dutch trio Boi Akih.
Boi Akih is a jazz / world music trio based in Amsterdam, consisting of Monica Akihary on vocals, Niels Brouwer on guitar, and Sandip Bhattachraya on tabla and percussion. The trio combines musical traditions from the Moluccan islands, Bali, Dutch jazz, improvised music, Indian classical music and traditional African music.
CD. Yalelol – Boi Akih. Label: ENJA (2007), code: ENJ 94872. VIDEO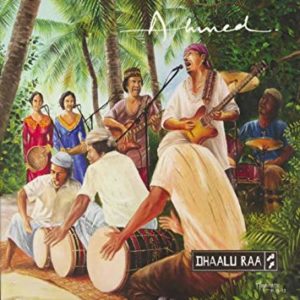 7- Dhaalu raa from the band Ahmed from the Maldives.
Ahmed Nasheed plays electric guitar, but the local percussion (especially the large, lying boduberu drum) is just as important for his sound. Also beautiful is the question-and-answer game with a background singer which gives the music an Indian touch. The structure of the songs is inspired by Western pop music. That is not so surprising, because Ahmed played for years in Zero Degree Atoll, a rock group that played mainly in resorts for tourists from the West. His sound is worked out in pointed, original songs.
CD. Dhaalu raa – Ahmed. Label: Asasi (2013), code: ASA-001. VIDEO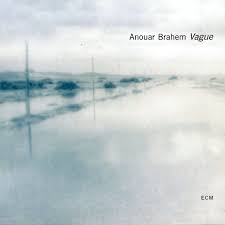 8- Vague by Anouar Brahem
Anouar Brahem from Tunisia is often called the most progressive oud player and his music is deeply rooted in the folklore tradition of the Maghreb. With some influences of modern jazz, Anouar plays Arabic folk, perfumed with improvisations and some European jazz arrangements. Vague is Anouar's only compilation album for a moment. It sounds meditative but is pleasant and accessible, an excellent balance between world music and jazz.
CD. Vague – Anouar Brahem. Label: ECM records (2006), code: 9810698. VIDEO
Nrs. 6, 7, 8 thanks to:


Produced by:
Cobie Ivens