The Night: World Music
With music from Spain, Angola, Scotland, Norway, USA, Germany, UK, India.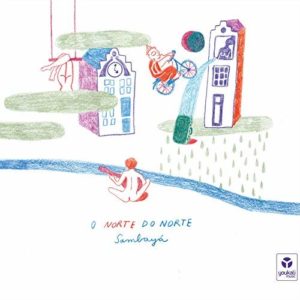 1- O Norte Do Norte of the Spanish / Dutch group Sambayá.
The group has set up a crowd funding campaign to realize their second album O Norte Do Norte. Sambayá is the musical project that Miguel Rubio started in 2007. For some time he had worked on writing -and 'playing live'- songs. He started his career with that in the 'club scene' of Madrid.
Sambayá needed a push to record the album, O Norte Do Norte, recorded in the Netherlands, where Miguel Rubio now lives and writes songs. CD. O Norte Do Norte – Sambayá. Label: www.youkalimusic.com (2018). VIDEO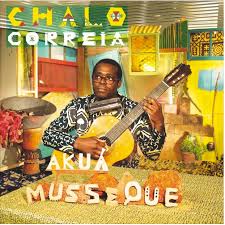 2- Akuá Musseque from Chalo Correia.
Chalo Correia is a talented singer-songwriter born in Luanda, the capital of Angola. During his childhood – in the 70s – he experienced the most intense music period of Angola. At that time he met musicians from revolutionary bands like 'Os Merengues' and 'Os Kiezos' who would influence his future style of music. In the 1990s he moved to Portugal, where he fought for spreading Angolan music in Europe. Chalo Correia recorded seven original compositions during a recording session with his band in October 2016. This was his second album, Akuá Musseque, which was released in July 2017. CD. Akuá Musseque – Chalo Correia. Label: Chalo Correia (2017). http://earthbeat.nl. VIDEO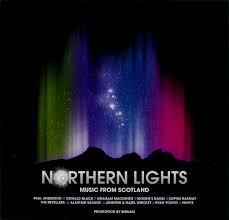 3- Northern Lights, music from Scotland.
The Northern Lights project is an initiative to promote independent bands and artists. Music promoter Birnam produced this compilation album with 2 songs from each of the 10 participating artists. All have the passion for Celtic music with influences from Scotland, Ireland, the Shetland Islands, Cape Breton (Nova Scotia) and beyond. CD. Northern Lights, music from Scotland. Label: Birnam (2017), code: BCD623. Distribution XANGO music.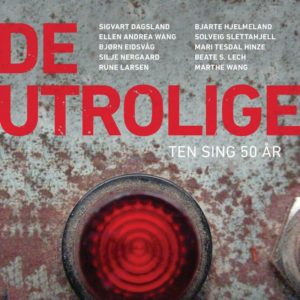 4- De Utrolige, Ten Sing 50.
One of the most important and still undervalued institutions in Norwegian music will be 50! The KKV (Circular Culture) has released a jubilee album with ten artists with backgrounds from Ten Sing. Ten Sing is an international youth program within the YMCA (Young Men's Christian Association) and YWCA (Young Women's Christian Association), which aims to get young people from different countries to express themselves in their own culture through performing arts. CD. De Utrolige, Ten Sing 50 AR. Label: KVV (2018), code: FXCD447. Distribution: XANGO music.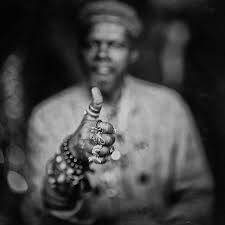 5- MITH by Lonnie Holley.
The expansive American experience that artist Lonnie Holley combines in his new album, MITH, is both detailed and detailed. Holley's autodidactic piano improvisations and lyrical approach to stream-of-consciousness awareness have gained more purpose and strength since he introduced the musical side of his art in 2012 with Just Before Music. The album MITH is that of concrete and tears; from dirt and blood; of injustice and hope. Lonnie Holley thrives to this day as an artist. His visual art assemblages, sandstone carvings and prints have been recognized in recent years by major institutions such as the 'Metropolitan Museum of Art', 'MassMOCA' and the 'National Gallery of Art' for his contribution of contemporary art. CD. MITH – Lonnie Holley. Label: Jagjaguwar (2018), code: JAG316. Distribution: XANGO music. VIDEO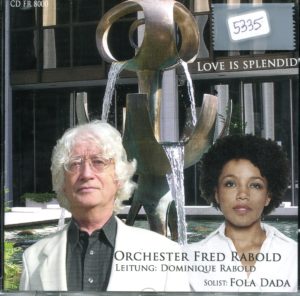 6- Love is Splendid by the German Orchester Fred Rabold.
Pop jazz classical and folk, well-known melodies played around the world. Frédéric Rabold (born in 1944 in Paris, France) is a German jazz musician (trumpet, flugelhorn). The vocalist / soloist on this album is Fola Dada. Frédéric also performs with, among others, the 'Jazz Inspiration Orchestra', and the 'Stuttgart Small Stars'. And he played Dixieland and Swing with his Ice-Cream jazz band. As a composer Frédéric Rabold is influenced by George Russell, Gil Evans and Charles Mingus. CD. Love is Splendid – Orchester Fred Rabold. Label: Fred Rabold muziekproduktion (2018), code: CDFR8000.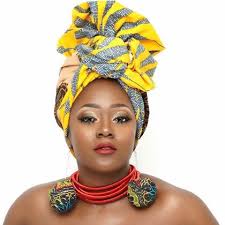 7- Dula by Angolan singer Vivalda Dula. Vivalda Dula was born in Angola, and is considered "The new face of Angola World Music". This soulful singer-songwriter, percussionist and multi-award winner, has since conquered the world music stage. Vivalda also raises social awareness against child labor, modern slavery and human trafficking with two titles on this album. Dula's career began when she moved to the US to start a solo career there and in 2013 released her first solo EP. In 2015 she released the album Africa that received the award 'Best Album & Best Music Arrangement' on the 58th episode of the 'GRAMMY Awards'. CD. Dula – Vivalda Dula. Label: Vivalda Dula (2018). Distribution: XANGO music. VIDEO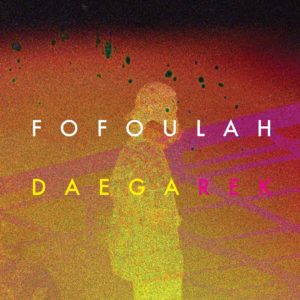 8- Daega Rack from Fofoulah.
The London-based afro-dub ensemble Fofoulah comes with a new album called Daega Rek (the truth) that is sharply set by the rhythms and vocals of the Gambian sabar drummer Kaw Secka and the lively production of keyboardist / saxophonist Tom Uitdager. Fofoulah reminds us that sonics and human experiences combine, resonate and land where they want. > Release date of this album is November 9, 2018. CD. Daega Rack – Fofoulah. Label: Glitterbeat (2018), code: GBCD 064. Distribution: XANGO music. VIDEO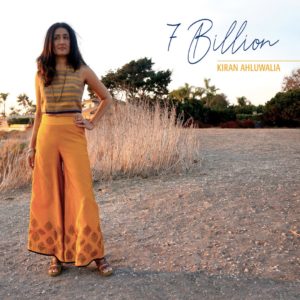 9- 7 Billion by Indian / Canadian singer Kiran Ahluwalia.
Kiran is a modern exponent of the great vocal traditions of India and Pakistan, which she honors intensely and yet departs in masterly, personal ways. Her original compositions embody the essence of Indian music while embracing influences from Mali and Western blues, rock, R & B and nuances of jazz. With her 5-piece group electric guitar, accordion, organ, tabla and drum set Kiran creates songs that invite us to explore the human condition, transcending it ourselves by losing ourselves in a trance of 'Groove' and melody. CD. 7 Billion – Kiran Ahluwalia. Label: Kiran Ahluwalia (2018) www.kiranmusic.com. VIDEO
Produced by:

Cobie Ivens