The Night: World Music
With music from: Belgium – Brazil – Cuba – India – Italy – Cape Verde – Norway – Portugal & Spain.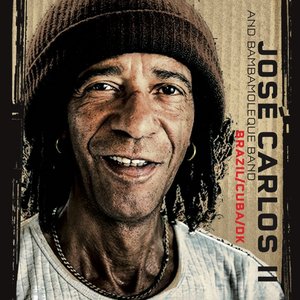 1- Brazil / Cuba / DK by José Carlos II & Bambamoleque Band.
José Carlos II, composteur, singer, musician from Rio de Janeiro, Brazil, but lives in Danmark. He has been nominated 4 times for the 'Danish World Awards', mentioned in 2 musical encyclopedias and the 'Who is Who' in 'Popular Music' in the United Kingdom. 'My music is to dance to,' says José Carlos II and explains: 'Music is the best way to bring people together; Make Music not War'. CD. Brazil / Cuba / DK – José Carlos II & Bambamoleque Band. Label: J.C. Records (2018-19), code: JC010  |  DPA Danmark  |  Video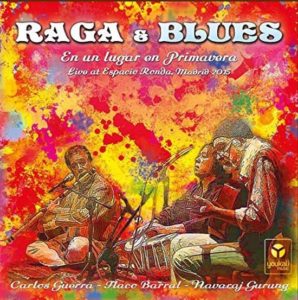 2- Raga & Blues by Carlos Guerra, Flaco Barral & Navaraj Gurung.
A special project consisting of the guitarist, singer and composer Flaco Barral (a legend of the Blues, Pop and Rock on both sides of the Atlantic), the Bansuri musician and scholar of the Indian culture Carlos Guerra, and tabla player and percussionist Navaraj Gurung, exploring new ways in their fascinating first work, with a dialogue between the ancestral forms of the Hindu musical universe and the grieving, lively and contradictory spirit of the Blues. CD. Raga & Blues – Carlos Guerra, Flaco Barral & Navaraj Gurung. Label: Youkali music (2018), code: Youkali 153  |  XANGO music  |  Video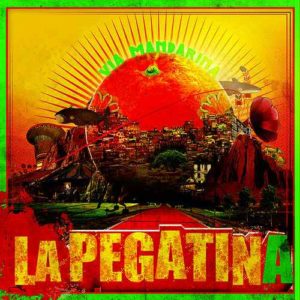 3- Via Mandarina from the band La Pegnatina.
La Pegatina turns every stage performance into a musical party full of energy and happiness. Their craziness and their joy are unstoppable. They already played in 24 countries and gave 1000 concerts in just 14 years. The band members play the acoustic guitar, bass, drums, accordion, trumpet and the always effective percussion. Different musical styles come and go, from the lively urban rumba, to a multitude of mergers of all imaginable genres.
CD. Via Mandarina – La Pegnatina. Label: Kasba music (2018), code: KM00109  |  XANGO music  |  Video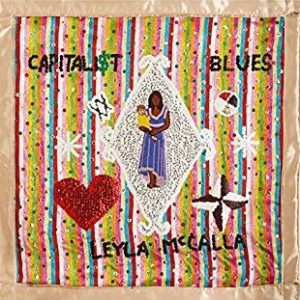 4- The Capitalist Blues by Leyla McCalla.
The Capitalist Blues, is an inspired album in which the importance of music as an outlet for fighting the ills of society is central. More than that, each song reveals McCalla's dexterity with different musical genres, varying from R & B to traditional Haitian, rock 'n' roll to Calypso and from Cajun dancehall to zydeco. Despite the many genres, The Capitalist Blues is a coherent and meaningful call for resistance. The album includes a great cast of Louisiana musicians, and a Haitian music collective. CD. The Capitalist Blues – Leyla McCalla. Label: Jazz-Village [PIAS] (2019), code: JV570154  | Video
>>> Leyla McCalla will perform in LantarenVenster in Rotterdam on 24 March and in Bitterzoet Amsterdam on 25 March <<<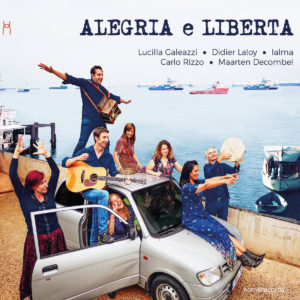 5- Alegria e Liberta with Lucilla Galeazzi, Ialma, Didier Laloy, Carlo Rizzo and Maarten Decombel.
Alegria e Liberta brings songs from women who tell each other stories to give the power for the work, the potato harvest or the spinning of burlap fibers; to give each other courage in waiting for their men who went fishing at sea; to resist when they are suppressed. This musical journey leads us from the 'muñeira' to the 'tarantella'. We go to the Salento, in the far southeast of Puglia, the region known as the 'heel of the Italian boot'. Alegria e Liberta brings the voices of the past back to life: those of the 'passionaria' of the Italian song and the polyphony of the sublime Galician 'cantareiras'. CD. Alegria and Liberta – Lucilla Galeazzi, Ialma, Didier Laloy, Carlo Rizzo and Maarten Decombel. Label: Home records (2019), code: 4446200  |  Video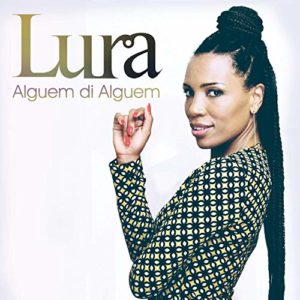 6 Alguem di Alguem of Lura.
Lura, born in Lisbon, had the chance to sing a duet on the album of singer Zouk Jouka at the age of 17, and then again with the famous singer Bonga in 2000. Lura's first album was released in 2004, and soon became an international success. On this album Alguem di Alguem she brings us the characteristic style of Cape Verde. The third title is dedicated to guitarist Teofilo Chantre, who worked together for years with singer Cesaria Evora. CD. Alguem di Alguem – Lura. Label: Lusafrica (2018), code: 762813  |  Video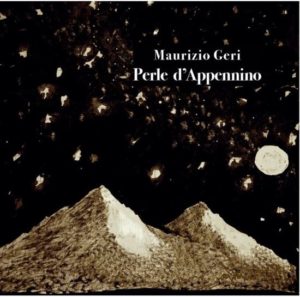 7- Perle d'Appennino by Maurizio Geri.
Words and music come together in this original creation by Maurizio Geri: poems that originate from stories handed down by the community of the Pistoia Apennines become songs in which the artist gives the word a solid form. A collection of "pearls" that tell stories about people and life, popular anecdotes in which people and their activities are founded and immersed in nature between water, ice, coal, chestnut and stars. Popular tradition that becomes a universal language. CD. Perle d'Appennino – Maurizio Geri. Label: Visage music (2017), code: VM3-17  |  Video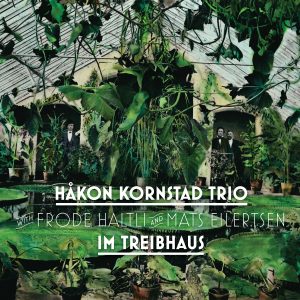 8- Im Treibhaus from Hakon Kornstad.
The saxophonist Hakon Kornstad has been one of Norway's leading saxophonists for many years. In his latest release he accompanies us to the Treibhaus (Green house) of his musicality, in which stylistic boundaries are bent and lured into mixing with the help of musicality and interplay, instead of mere crosses. The listener invited in a neo-Victorian night game with three of the best improvisers from Norway. The selection of songs and arias by, among others, Tosti, Mascagni, Verdi, Grieg is an original mix of drama and meditation. CD. Im Treibhaus – Hakon Kornstad. Label: Grappa, (2019), code: GRCD4603  |  [PIAS]  |  Video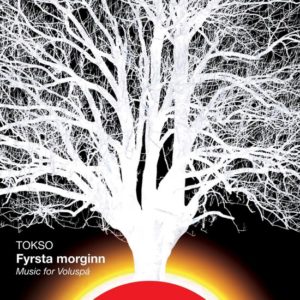 9- Fyrsta Morginn – music for Voluspa by Anne Hytta – Tokso.
Tokso is an ensemble of four friends from three parts of Europe (Norway, Greece and France). The quartet plays own compositions inspired by the traditions from their homeland. The Norwegian violin, the cello, the Swedish nyckelharpa and the lyre from Crete are all played with a bow, but traditionally they do not share a common repertoire nor are they ever used together in the same orchestra. However, thanks to the personalities of the four musicians, the instruments harmonize in a harmonious manner in a group sound of remarkable coherence. Tokso means bow in Greek. CD. Fyrsta Morginn – music for Voluspa | Anne Hytta – Tokso. Label: Grappa | Heilo – [PIAS]  |  Video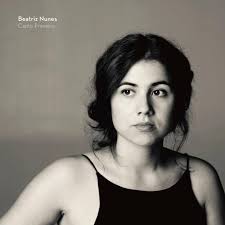 10- Canto Primeiro of Beatriz Nunes.
Canto Primeiro is the first Beatriz Nunes album with original songs, which also includes new arrangements of classics and new songs about contemporary Portuguese poems. Canto Primeiro is an intimate album that seeks silence in the whisper of a familiar voice. There we find contemplative songs between the legacy of Portuguese music, jazz and the product of a singer-songwriter.
CD. Canto Primeiro – Beatriz Nunes. Label: Uguru (2018), code: Uguru-027  |  XANGO music  |  Video
Produced by:

Cobie Ivens