The Night: World Music
With world music from Belgium, Denmark, France, Cape Verde, Lebanon, Norway and the United States of America.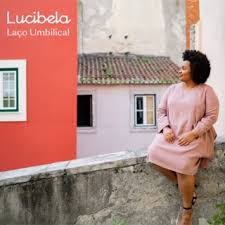 1-
Laço Umbilical by Lucibela.
She combines Cape Verdian music with Brazilian influences and sings about the love, life and struggle of a woman. Finally, in Lucibela, Cape Verde has found a new singer who is good enough to conquer the world with morna and coladera. When some Portuguese journalists compared her to Cesaria Evora, Lucibela stated: Cesaria is unique. My goal is to continue with the work she started. I want to sing the Cape Verdian music genres all over the world, and I want to succeed because of my own talent ".
Label: Lusafrica (2019), code: 762973  |  VIDEO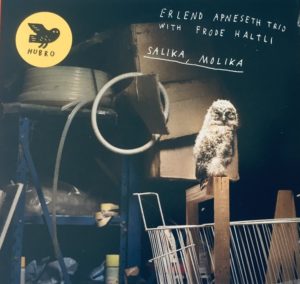 2-
Salika Malika by Erlend Apneseth trio.
The third album from the Erlend Apneseth trio. The acclaimed Hardanger violinist Erlend Apneseth is once again accompanied by Stephan Meidell on guitar and Oyvind Hegg-Lunde on drums and percussion. This time the famous accordionist Frode Haitli appears as a guest musician. What remains is the urge to combine traditional with modern experimental ambient sounds, spoken word samples and futuristic improvisations.
Label: Hubro | PIAS (2019), code LC49093  |  VIDEO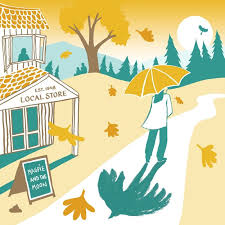 3-
Magpie and the Moon by Local Store.
A band based in Oslo that started with the friendship between Needlepoint guitarist and singer Bjorn Klakegg and his former guitar student Mattias Krohn Nielsen. Mattias became Bjorn's musical "sparring partner" (a partner to practice with) while writing music for this project, and he also selected two musicians to join the band, bass player Magnus Tveten and drummer Tore Ljokelsoy. The album is fresh, new and summery.
Label: bjk-music | M (2019), code: bjkCD106 |  PIAS  |  VIDEO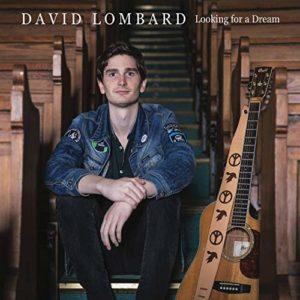 4-
Looking for a Dream by David Lombard.
David Lombard's stylistic and textual influences come from North American songwriters such as Bruce Springsteen and Jason Isbell. On this album Looking for a Dream, David made twenty original compositions, with English dedicated lyrics. The album lets you travel in a sensitive universe where dreams try to hold their place.
Label: Homerecords (2019), code: 4446219  |  VIDEO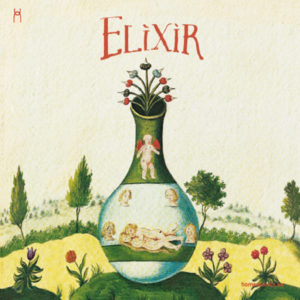 5-
Elixir by Aurélie Dorzée, Thom Theuns & Michel Massot.The sixth album of this combined trio, it is reminiscent of old artworks and distant lands. Eastern melodies take the form of a folk dance or a medieval walk. They experiment, improvise and come up with strange instruments, some of which are specially manufactured by string-instrument makers for this album.
Label: Homerecords.be (2019), code : 4446210  |  VIDEO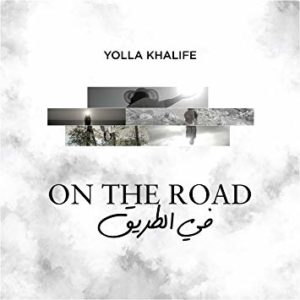 6-
On the Road by Yolla Khalife.
French-Lebanese singer Yolla Khalife started her career by participating in the founding of the "Ensemble Al Mayadine" alongside Marcel Khalife. The album On the Road combines singing and body expression, making singing the language of the soul. Her themes are about freedom of expression, and present a subtle mix of classical and contemporary poetry and musical influences, ranging from classical to electronic, jazz and gypsy music.
Label: Nagam records (2019), code: CDNR6014 | XANGO music  |  VIDEO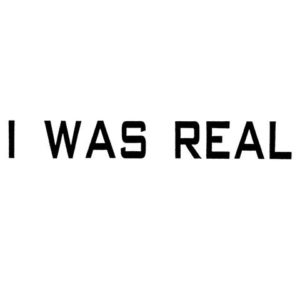 7-
I Was Real by 75 Dollar Bill.
The instrumental duo of Che Chen and Rick Brown is one of the most exciting bands that has come from New York in recent years. Since its founding in 2012, the combo guitar & wooden box has released a number of cassettes and two vinyl albums, of which "Wood / Metal / Plastic Pattern / Rhythm / Rock" received praising criticism for the spinning Mauritanian riffs and psychedelic percussion.
Label: tik:til Glitterbeat (2019), code: GBCD074  |  XANGO music  |  VIDEO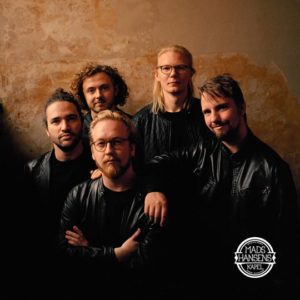 8-
Mor dig først, spørg bagefter by Mad Hansens Kapel.
Mad Hansens Kapel, born in Danish traditions, they play the old melodies with heart and soul to preserve the music and bring it to the 21st century. With a raw "groovy" background in combination with the wild violin and the powerful, teasing clarinet, the quintet plays the hearts of people and makes them dance. And that is exactly what they are – a dance orchestra.
Label: Go Danish Folk Music (2019), code: GO0419CD  |  VIDEO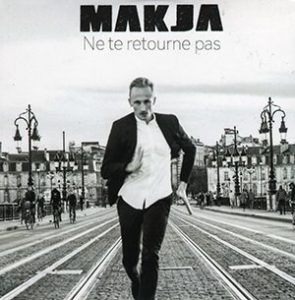 9-
Ne te retourne pas by Makja.
The singer Makja takes his stage name from the Corsican maquis. In seven tracks populated by guitars, electronics but also lush strings, woodwind, brass and piano, Makja's first album Ne te retourne only portrays a strong personality, a boy with a lively voice, proud and endearing, evoking the lyricality of a Léo Ferré traversing burning landscapes.
Label: Xango music (2019)  |  VIDEO
Produced by:

Cobie Ivens