The Night: World Music
With music from Europe, South-America, Africa en Scandinavia.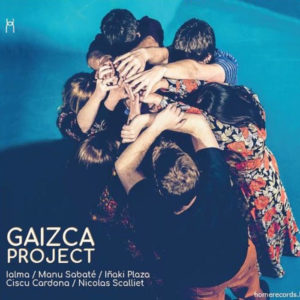 1- Gaizca Project – Ensemble Lalma | Manu Saboté | Inaki Plaza | Ciscu Cardona | Nicolas Scollet.
The aim of the Gaizca Project is to bring the traditional and folk music of Galicia, Basque Country and Catalonia together to promote cultural exchange and thus produce an original creation that highlights their identity, uniqueness and history in a thoroughly contemporary perspective of openness.
Label: Homerecords.be (2019), code: 4446215 | Video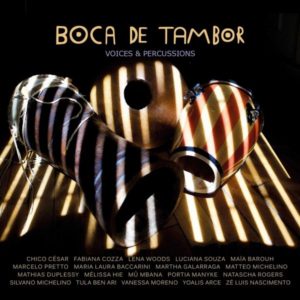 2- Voices & Percussions – Boca de Tambor.
Designed and produced by Brazilian percussionist Silvano Michelino, Boca De Tambor is a series of encounters combining songs in different languages, of course in Brazilian, but also in Creole from Guinea-Bissau, Japanese, Hebrew, English, Tsonga from South Africa. South Genoese dialect, Spanish and even in a made-up language, with a variety of percussion. The marriage between percussion and voice is a dive into the essence of music, close to the very first musical expressions of man. Label: Cristal records (2019), code : 10H-13. Distributie : XANGO music | Video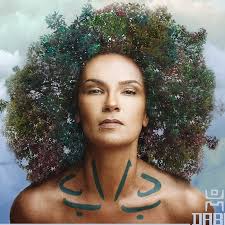 3- Daba – OUM.
Daba ("Now" in Arabic) is a reminder of a number of fundamental issues: endangered nature, the fate of migrants, the status of women, but also an incentive to live fully in the present. The acoustic orchestration of the album is littered with electronic sounds, OUM's songs discreetly dress with our modernity. Her "now" is of dynamic essence. The Moroccan OUM positions itself as a woman of the world, convinced that cultural barriers weigh less than what it can bring us. Label: MDC (2019). Distributie: XANGO music | Video
4- Made in Amharica – Gili Yalo.
Gili Yalo (of Ethiopian origin) brings together more than two musical worlds this time. The album Made in Amharica consists of four songs – in English and Amharic. The title is a word game. Amharic is an Ethiopian language. Gili Yalo combines Ethiopian roots, with funk and jazzy influences and is reinforced by a number of American musicians. Label: Dead Sea records (2019), code: DSR003. Distributie: XANGO music | Video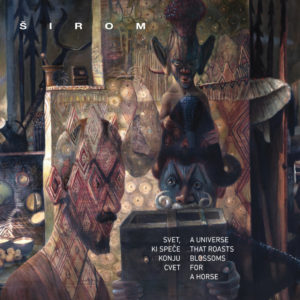 5- A Universe that Roasts Blossoms for a Horse – Širom.
The Slovenian trio Širom composes and improvises music inspired by the rural environment in which they grew up, often on home-made instruments. Širom's members also continue their individual experiments in other projects – one is involved in the fusion band "Salamandra", and the other plays in a punk group in Ljubljana. Label: tak:til Glitterbeat (2019), code: GBCD079. Distributie: XANGO music | Video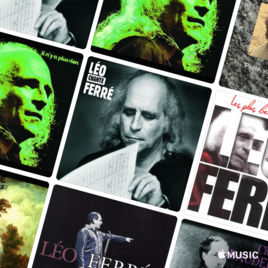 6- Collection OR – Léo Ferré.
Léo Ferré has written a lot of poetry and could be called "the poetry of the 20th century". In addition to being a poet, he was also a composer, and was able to combine the two well by putting music to music, not only his own, but also the work of other poets, thereby bringing attention to 'l'Art poétique'. Ferré's work is not easy to understand; sometimes even for French speakers themselves. He only uses metaphors and an almost secret code language interspersed with argot. Label: Columbia (1994), code: 4710322 | Video | Met dank aan Muziekweb.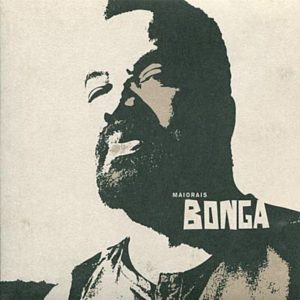 7- Maiorais – Bonga.
Angolan singer Bonga belongs to that group of musicians whose controversial work gives him the status of displaced artist. Bonga talks about his country with stars in his eyes and a vibration in his warm voice. Although he has lived in Lisbon and Paris for around thirty years, his personal history is coherent. "I started my career as a protest singer. I first criticized the Portuguese and then my own people. Nowadays the goal is happiness. I don't want to go into politics. I'm too sincere in what I say. I'm not the kind of person to hang around waiting for freedom. " Label: Lusafrica (2005), code: 462252 | Video | Met dank aan Muziekweb.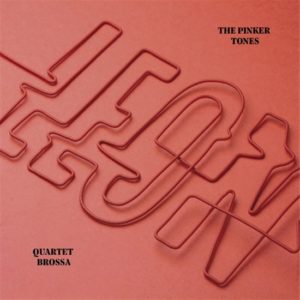 8- Leon – The Pinker Tones & Quartet Brossa.
The life and work of the Russian musician Leon Theremin (St. Petersburg 1896, the inventor of the popular instrument, the "Theremin") deserves a show. So the electronic duo The Pinker Tones & the string ensemble Brossa Quartet decided to do exactly that. The show, simply called Leon, is an overview of the restless and exciting life of Leon Theremin, with a nod to other musicians, from Stravinsky to Depêche Mode via Gershwin, Roxy Music and African-American music. The result is a work between music and post-modern opera. Label: Kasba music (2019). Distributie: XANGO music | Video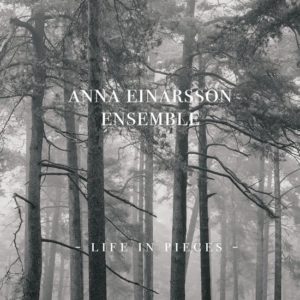 9- Life in pieces – Anna Einarsson Ensemble.
The Swedish singer, multi-instrumentalist and composer Anna Einarsson never chooses the predictable for her creativity and is not limited by genres. Encounters between different art forms and means of communication have been an important guideline for her for many years. The text is about memories and everyday stories from the Middle Ages. The music is lyrical and melodic, experimental and inviting, and leads the listener forward. It is a world to live in. Label: AEM (2019), code: AEM 006. Distributie: XANGO music | Video
Produced by:

Cobie Ivens