The Night: World Music
With music from: John McDonough (USA) – Grupo Nuevo (NL) – MandolineMan (Belgium) – Custódio Castelo (Portugal) – Philippe Brunel (France) – Josef (France) – Tinariwen (Mali) – Paolo Conte (Italy).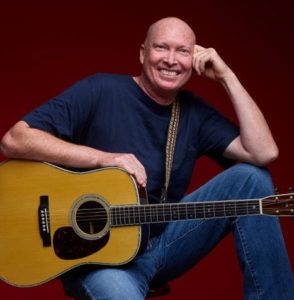 1- John McDonough.
American singer / songwriter from Austin, Texas. John's acoustic guitar work, passionate vocals and personal lyrics result in a modern singer / songwriter sound. For the past twenty-two years, John has played in and around Austin and released seven albums of original music. Eight years ago he decided to quit his work as a psychotherapist and to fully focus on the music. The Can You See Me Now album with self-written songs was released in 2019. The lyrics reveal his background in psychology. On some songs he can only be heard with a guitar, on others he is accompanied by six musicians. CD. Can You See Me Now – John McDonough. | Label: McDonough records (2019). | VIDEO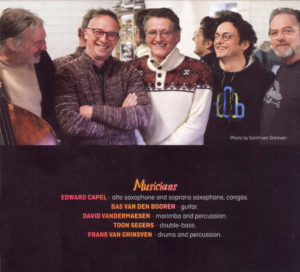 2- Grupo Nuevo.
The name sounds very exotic for a band name, but this is a Dutch quintet led by Frans van Grinsven. After his retirement – as a music teacher at the Brabant Academy of Music and Performing Arts – he decided to fulfill a long-held wish: to make his own album. So to speak, done in no time. With four more musicians, he has released the album Invention Eurafrique under his own management. Frans van Grinsven (drums) recorded the album with Edward Capel (alto, soprano saxophone, conga), Bas van den Booren (guitar), David Vandermaesen (marimba, percussion) and Toon Segers (double bass). They call the music genre "Afro-Latin-Euro-Jazz". CD. Invention Eurafrique – Grupo Nuevo. | Label: Frans van Grinsven (2019). | VIDEO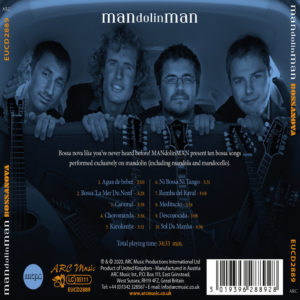 3- MandolinMAN.
On their previous album "MandolinMAN plays Bossa Nova", four mandolin players explored the Bossa nova style. This time they go one step further in editing it, making the melodies and arrangements sound even more modern. Flemish instrumental traditional music has perhaps never sounded so exotic and modern. The album was recorded in the Majestic Studio in Belgium. One hears how the talented foursome, all familiar with multiple music genres, is now completely absorbed in the universe of bosso ano rhythms that hides both Moorish influences and jazzy sensuality. CD. Bossa Nova – MandolinMAN. | Label: Arc Music (2020), code EUCD 2889. | VIDEO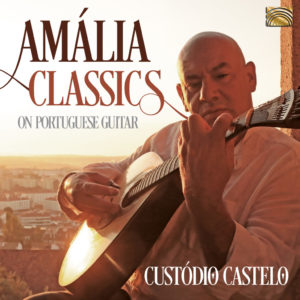 4- Custódio Castelo.
As a recognized master of the Portuguese guitar, Custódio Castelo has ensured that career focuses on advances in fado music through innovation and by combining it with other music styles. He has been told that he wants to do for fado what Paco de Lucia did for flamenco in the 70s and to introduce it to the general public consciousness. His trilogy of solo albums – Tempus, In Ventus & Maturas – perfectly demonstrates the progressive nature of his playing and writing, bringing the fado music of Portugal to previously unknown territory. CD. Amalia Classics – Custódio Castelo. | Label: Arc Music (2020), code EUCD 2890. | VIDEO
5- Philippe Brunel Acoustic band.
In 2015, Philippe Brunel switched from the electric to the acoustic guitar and formed a band that played his own compositions inspired by the stories told to him as a child by his seafaring grandfather of traveling around the world. There are many influences, from Bossa to Flamenco to Salsa to Irish music, each piece reminiscent of a certain port of call that was visited by his grandfather in the 1930s. Although it is common for artists to describe their music as a "journey," in the case of Philippe Brunel, it is based on facts.
CD. Récits de Voyages – Philippe Brunel Acoustic band. | Label:  Philippe Brunel, code: CD 01032017 / DB5.  | VIDEO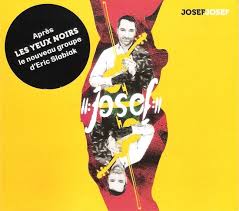 6- Josef.
Composer, violinist, author and singer, Eric Slabiak was born in Paris in a family of Polish Jewish immigrants, where music has been a way of life for generations. After twenty-five years of touring, thousands of concerts and eight albums, Eric Slabiak begins a new musical adventure with the band Josef Josef, his new group of five musicians. They play original compositions and traditional melodies, Yiddish and Gypsy songs mixed with modern sounds. A trip to the Balkans and Eastern Europe, at the heart of the musical cultures of Jewish and Roma. CD. Josef Josef. | Label: Buda Musique (2019), code: 860343. Distributie: XANGO music.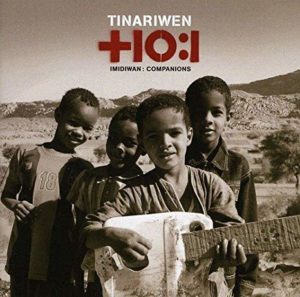 7- Tinariwen.
A Malian-Berber band. The band mixes traditional music with western rock and pop music. The songs are mainly sung in French and Tamasheq. Tinariwen proved that the frugal inhabitants of the Sahara could also make special music. The bare and hypnotic guitar lines and the tanned voice of band leader Ibrahim Ag Alhabib that is interspersed with beautiful harmonic parts sung by all members. Allegedly, Tinariwen was the first * Tuareg group to play on electric guitars. * Tuareg, is a desert people known for its striking blue turbans. The Tuaregs are an oppressed minority in various African countries. The members initially opposed the domination of the Mali regime with weapons. It caused the band members to lead a roaming existence through Algeria and Libya before they founded Tinariwen. CD. Imidiwan: Companions – Tinariwen. | Label: Independiente (2009), code: ISOM 78 CD. | VIDEO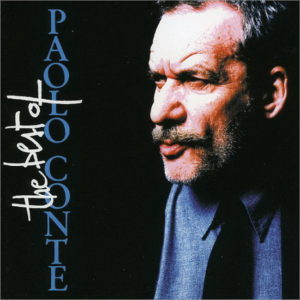 8- Paolo Conte.
In Europe, the Italian singer, pianist, composer and lyricist Paolo Conte has been a well-known and valued musical personality since the 1980s. His grainy, hollow voice lends a special charm to his sad, sometimes melancholic texts. Only in the 70s did Paolo Conte come to sing and play for himself. He himself found his singing on trial recordings far from great, but producer Lilly Greco did, however, hear the talent of the practicing lawyer and help him get started. He also composed film music and a musical, Razmataz. As a visual artist, he had exhibitions in London of his graphics and paintings. Paolo Conte studied law and was a lawyer. CD. The Best of Paolo Conte. | Label: East-West (1996), code: 0630-168612. | VIDEO
Special thanks to:


Produced by:

Cobie Ivens