The Night: World Music
South American music by: Perú Negro | Atahualpa Yupanqui | Jorge Alfano | Native American dream | Gotan Project | Chico Buarque.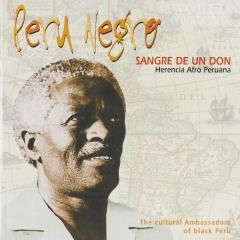 1-
Perú Negro is an Afro-Peruvian musical ensemble founded in 1969 to celebrate and preserve the black culture of Peru and the música criolla. Ronaldo Campos founded the Lima-based group with 12 family members. The group has been appointed 'Cultural Ambassadors of Black Peru' by the government of Peru. When Ronaldo Campos died in 2001, his son Rony Campos took over the leadership of the group. Today, the group has more than 30 members and a youth group, Peru Negrito.
Cd. Sangre de un Don – Perú Negro. | Label: World Connection (2000), code: 43015. | VIDEO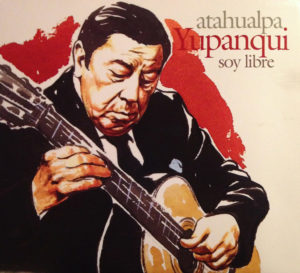 2-
Atahualpa Yupanqui was an Argentinian singer, songwriter, guitarist and writer. He is considered the most important Argentine folk musician of the 20th century. In 1967 he settled in Paris. He returned to Argentina regularly, but these visits were less common when Jorge Videla's military dictatorship came to power in 1976. In February 1968 he was appointed "Chevallier des Arts et des Lettres" of France. In 1989, an important cultural center in France asked him to write the text of a cantata commemorating the bicentenary of the French Revolution. The piece, called Parole sacrée, was not a reminder of historical facts, but rather a tribute to all the oppressed peoples who liberated themselves. Atahualpa Yupanqui died in Nîmes, France in 1992 at the age of 84.
Cd. Soy libre – Atahualpa Yupanqui. | Label: Le Chant du Monde (2006), code: 2741391. | VIDEO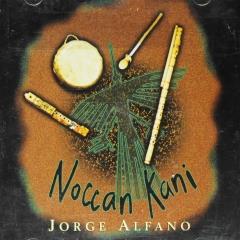 3-
Jorge Alfano plays soaring flute melodies to bring to life the sacred places, prayers and myths of the Altiplano – the Andean highlands. A sought-after musician, producer and sound healer, Jorge has played with such artists as Astor Piazzolla, Mercedes Sosa, Richie Havens, and many others. As a sacred metaphysical servant and student of countless spiritual traditions, Jorge's music is infused with sensitivity. Jorge has also studied a number of spiritual disciplines, from yoga to Buddhism, from Andean teacher from Peru and Argentina to Mapuche. He is also an ordained metaphysical pastor with degrees in metaphysical sciences, pastoral counseling, chemical dependence, and clinical hypnotherapy.
Cd. Noccan kani – Jorge Alfano. | Label: Relaxation Company (1996), code: CD3264. | VIDEO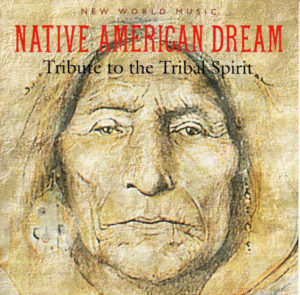 4-
Native American dream: tribute to the tribal spirit.
A musical tribute to the remembered dreams of the Indians. Through suggestive singing, skin drums and terrifyingly beautiful instrumentations, the listener is drawn into a world of sacred community and visionary healing, where the Clan Spirit remains alive in all of us.
Cd. Native American dream: tribute to the tribal spirit.
Label: New World Music (2000), code: NWCD 405.
5-
The Tango screams for reinvention. Astor Piazzolla's death in 1992 marked the end of the last great era of experiments. Lasting revivals and the occasional new approaches are popping up in Buenos Aires, but there is still a creative void in the genre. La Revancha del Tango by the French-Argentinian Gotan Project takes the tango away from the ballroom and the heavy nostalgia that lingers with every step of the dance. Acoustic guitar, piano, double bass and bandoneón are covered with screeching violins, fast beats and speech samples. They are clearly on a mission to get tango into the clubland.
Cd. La Revancha del Tango – Gotan Project. | Label: Iya Basta (2001), code: YAB 013 CD. | VIDEO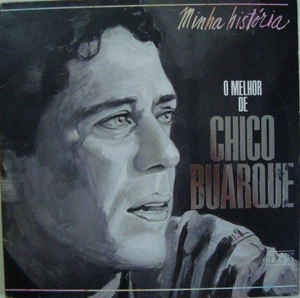 6-
Chico Buarque comes from both an intellectual and privileged family background. His father Sérgio Buarque de Hollanda was a well-known historian and sociologist. Chico was a hard studying child with a great interest in music and writing. He was very impressed by bossa nova and especially by the work of João Gilberto. Chico made his debut as a musician and composer in 1964. He is quickly gaining a reputation at music festivals and television programs. His increasing political activity against the Brazilian military dictatorship led to his arrest in 1968 and eventually to self-exile in Italy in 1969. In 1970 he returned to Brazil to use his fame and songwriting skills to challenge the dictatorship. protest. He wrote the slightly veiled protest song Apesar de Você (despite You) that was temporarily permitted by military censorship. This song became the national anthem of the democracy movement in Brazil.
Cd. O melhor de Chico Buarque – Chico Buarque. | Label: Philips (2003), code: 8362722. | VIDEO
Special thanks to:


Produced by:

Cobie Ivens