The Night: World Music
With music from The Netherlands | Sweden | Macedonia | Reunion | France | Argentina.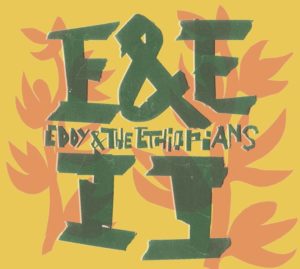 1- Eddy and the Ethiopians.
The musicians of The Ethiopians come from Suriname, France, Belgium, Ethiopia and the Netherlands. Under the direction of the Eindhoven saxophonist Edward Capel, the band plays Ethiopian and West African music mixed with different music styles such as Rock, Jazz, Freefunk, jump & jive, dance & hip-hop. All titles on this album are written by Edward Capel himself. Cd. E & EII – Eddy and the Ethiopians. Label: Own management  |  VIDEO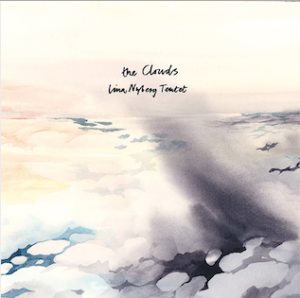 2-
Lina Nyberg Tentet.
Swedish singer and composer Lina Nyberg released her 20th album on April 17, 2020. She has composed works for: string quartet, big band and symphony orchestra. The album The Clouds is a combination of wild thunderclouds and improvised fog. The participating musicians is a real all-star band with some of the most prominent improvisers in Scandinavia. Cd. The Clouds – Lina Nyberg Tentet. Label: HOOB records (2020) | VIDEO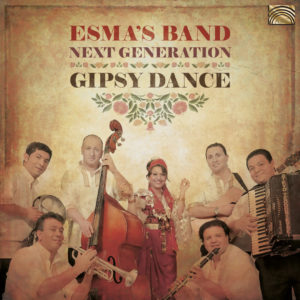 3-
Esma's Band.
Esma's Band – Next Generation continues the legacy of the great Esma Redžepova, the 'Queen of Gypsy Music'. The band is made up entirely of members of Esma's famous "Ensemble Teodosievski" and is chaired by her daughter, Eleonora Mustafovska, and brings irresistible Gipsy Dance from Macedonia to Esma's style and honor.
Cd. Next Generation – Gipsy Dance – Esma's Band. Label: Arc Music (2020), code: EUCD2896. VIDEO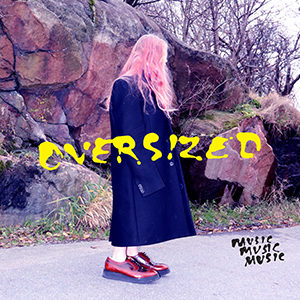 4-
MusicMusicMusic.
Swedish jazz phenomenon MusicMusicMusic's ninth album is a luxurious version of the trio. Violin, viola da gamba, flute and bass clarinet have been added to the sleek and rhythmic package, also known as MMM. This creates an almost chamber music-like soundscape. MusicMusicMusic has released eight albums of its own, all on the label: Hoob Records. Cd. Oversized – MusicMusicMusic. Label: HOOB records (2020), code: CD080.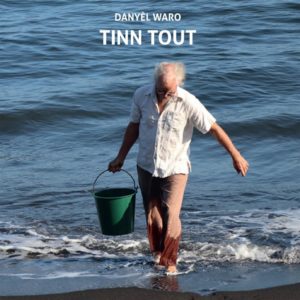 5- Danyèl Waro.
Danyèl Waro is a musician, singer and poet from the French department of Reunion. A very influential artist in Réunion, he is recognized by many local groups for the help he has given to the rise of traditional music. This music, called Maloya, with African, Madagascan and Indian roots, had practically disappeared in the Indian Ocean. Unofficially banned, Maloya survived in only a few families before being rescued by the political party CPR. Cd. Tinn tout – Danyèl Waro. Label: Buda Musique (2020), code: 860358 | Distribution: XANGO music | VIDEO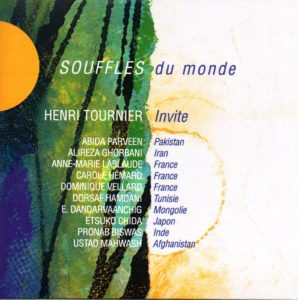 6- Henri Tournier.
When French flutist Henri Tournier discovered music from India in 1982, he focused mainly on the east. Van Tournier, who also teaches at the Rotterdam Conservatory, released an album on which he plays various flutes: from piccolo to bass, but the Indian bansuri is close to his heart. You will not only hear the flute here, but also the voice of singers from Mongolia, Pakistan, Japan, Iran, France, Tunisia, India and Afghanistan. The combination of Mongolian overtone singing and alto and double bass flute is fascinating. All in all an interesting world music document. Cd. Souffles du Monde – Henri Tournier. Label: Accords Croisés (2015), code AC154 | VIDEO | Thanks to: Muziekweb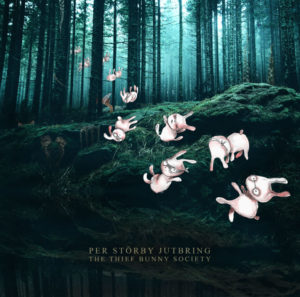 7- Per Störby Jutbring.
The title track of Per Störby Jutbring's latest album, The Thief Bunny Society, has all the light, playful yet imagination of great childhood fantasy movies, the kind that don't get through and stay fun during adulthood. With piano, strings, clarinet and electronics, Jutbring brings a sense of openness and freedom to adventures to look forward to. A magically animated video, directed and animated by Per Störby himself, is a work of art in itself.Cd. The Thief Bunny Society – Per Störby Jutbring. Label: HOOB records (2019) | VIDEO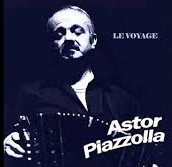 8- Astor Piazzolla – Le Voyage de Noces.
Argentinian tango musician, bandoneonist and composer. His new tango approach renewed the Tango. In Buenos Aires he played with a number of second-rate tango orchestras until 1939, until he realized that he actually wanted to play with the orchestra of Aníbal Troilo. This orchestra was one of the greatest tango orchestras of the time… Piazzolla's most famous works include Libertango, Oblivión and Adiós Nonino. Cd. The very best of Astor Piazzolla. Label: Wagram Music (2013), code: 3257452 | VIDEO  | Thanks to: Muziekweb
Produced by:

Cobie Ivens