The Night: World Music
With music from: Global Riddims | Dandana | Nakany Kanté | La Crapaude | Marie Fielding | TMSA Young Trad Tour 2019 | Kristine Heebøll | Andreas Tophøj & Rune Barslund.
1-
Global Riddims.
The album is a compilation of 12 different music genres, from "African Beats" to "Latin Tunes", from the "Balkan Clubs" to the Favelas in Rio.
The album takes you on a virtual world trip from Bangladesh and Kinshasa to Havana and Rio De Janeiro.
CD. Global Riddims, Volume 3. Label: NYP Records (2020) | VIDEO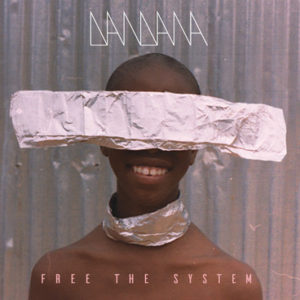 2- Dandana.
A collective with musicians from the Netherlands, Senegal and Gambia. Their sound is a tribute to traditional West African rhythm and grooves. They play traditional instruments combined with live drums, electronic drum pads and a variety of vintage synthesizers. Inspired by West African Mandingo pioneers, they take you on a journey through a new universe.
CD. Free The System – Dandana. Crowdfunding. Label: Sebastiaan Bassleer (2020) | VIDEO
3- Nakany Kanté.
For the recording of her 3rd album, Nakany Kanté took advantage of her stay in Guinea and recorded most of the album – guitars, basses, percussion, kora and backing vocals – in studios there, giving the record a different sound from her songs that were recorded in Barcelona. Besides Mandingo pop she experiments with disco, European pop and the ballads from the streets of Conakry, Guinea.
CD. De Conakry a Barcelona – Nakany Kanté. Label: Slow Walk (2020) – XANGO music, code: KM00720 | VIDEO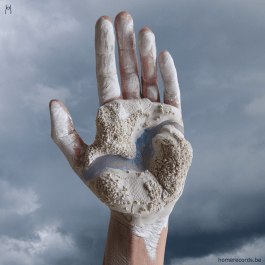 4-
La Crapaude.
Four female singers who follow the tracks of their ancestors and make the stories and landscapes of Wallonia vibrate.
Accompanied by percussion, La Crapaude reveals her new repertoire and knows how to convey the poetry of Walloon poetry with great energy.
CD. Gote D'Èwe – La Crapaude. Label: Homerecords.be (2020) | VIDEO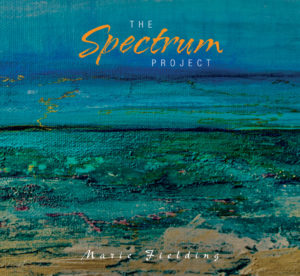 5- Marie Fielding.
Scottish violinist Marie Fielding comes with ten songs of mostly self-written compositions, never played before until the actual recording process, Marie wanted to capture energy, emotion and flow. Recorded in an organic environment, focused on mood and response, instead of rehearsing, planning and striving for perfection.
CD. The Spectrum Project – Marie Fielding. Label: Rumford records (2020) – XANGO music, code: RUMCD04.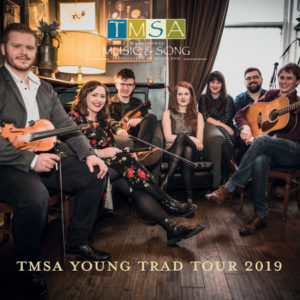 6- TMSA Young Trad Tour 2019.
This annual Tour brings together the finalists and winner of the BBC Radio Scotland Young Traditional Musician of the year. It showcases the best young talent Scotland has to offer and provides a snapshot of the very best of Scottish traditional and folk music. The album features a mix of original material written by the finalists and traditional tunes arranged by the musicians under the guidance of musical directors Findlay Napier and Anna Massie. CD. TMSA Young Trad Tour 2019. Label: XANGO music, code: TMSA19 | VIDEO
7- Kristine Heebøll.
Violinist Kristine Heebøll wrote ten folk-oriented compositions in which she is accompanied by on piano. Kristine takes us on a journey of discovery that starts in Brazil. The title of this album refers to Pernambuk (Pernambuco), a hardwood from this South American country that is extremely suitable for the construction of the bow.
CD. Pernambuk: En Opdagelsesrejse I 11 Kapitler – Kristine Heebøll. Label: Go Danish Folk Music (2020), code: GO0620 | VIDEO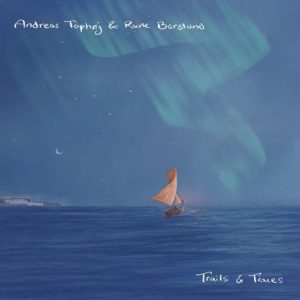 8- Andreas Tophøj & Rune Barslund.
The two musicians are among the leading Danish traditional musicians of their generation. Specializing in violin and accordion, as well as viola, flute and vocals, they have their roots in the Jutland peninsula uniting playing styles from Ireland, Finland and North America and meeting musicians from other cultures to create original compositions.
CD. Trails & Traces – Andreas Tophsløj & Rune Barund. Label: Trails & Traces – Andreas Tophøj & Rune Barslund. Go Danish Folk Music (2020), code: GO0320 | VIDEO
Produced by:

Cobie Ivens