The Night: World Music
P u r e : A m s t e r d a m / N e t h e r l a n d s.
Premiere of a series dedicated to various world cities.
Playlist: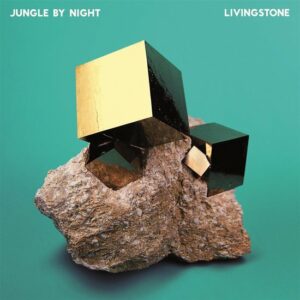 1-
Jungle by Night.
Livingstone, the ninth album by the Amsterdam band Jungle by Night, shows that they are still growing a lot. They absolutely do not deviate from the course they started in 2009. Their music is still made up of the ingredients dance, funk, jazz, afrobeat, disco. The whole is provided with impressive tension curves.
CD. Livingstone – Jungle by Night.
LABEL: New Dawn (2018), code: ND 003. VIDEO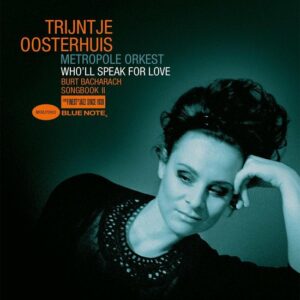 2- Trijntje Oosterhuis & the Metropole Orkest.
In 2006 Trijntje Oosterhuis released her first album in collaboration with grandmaster Burt Bacharach. Bacharach, now 93, is perhaps one of the greatest composers of his generation, songs such as The Look Of Love, I Say A Little Prayer, That's What Friends Are For and many other pieces are written by him. He has worked with Dionne Warwick, Aretha Franklin and Tom Jones, among others. His work is unique and is characterized by strong compositions and melodies. CD. Who'll speak for love: Burt Bacharach songbook II – Trijntje Oosterhuis & the Metropole Orkest. LABEL: EMI 05099951520656 | Blue Note 5152062 (2007). VIDEO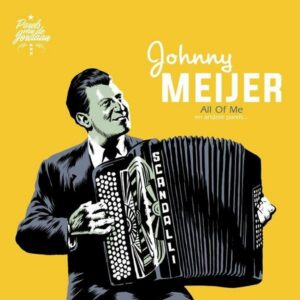 3- Johnny Meijer.
Jan Cornelis Meijer was an Amsterdam accordionist. He was unanimously regarded as a virtuoso on his instrument and played folk music, pop music and jazz. As early as the 1950s, Johnny Meijer performed frequently abroad and earned the title of King of the Accordion. Besides the 'Jordaan' sing-alongs, he also played fast swing songs, Romanian music and classical music and was recognized worldwide as a virtuoso jazz accordionist. In 1974 he recorded the LP Johnny goes Dixie with the Dutch Swing College Band, which went gold. But he often declined invitations to play abroad; he had grown too close to his beloved 'Jordaan' (a neighborhood in amsterdam) for that. CD. All of me en andere parels… van Johnny Meijer. LABEL: Top Notch (2017), code: TN1706CD. VIDEO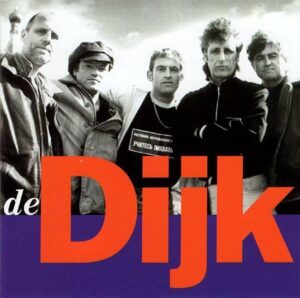 4- De Dijk.
The band, named after the Zeedijk in Amsterdam, was founded in 1981. The band's music is an American-style mix of rock & roll, rhythm & blues and soul. The texts are in Dutch. In 1982 they debuted in the charts with Bleeding Heart. All hits are collected on this album. Including the aforementioned Bleeding Heart, Inside Without Beating, When She's Not There, Good For Nothing, May The Lights Out and a live version of Dancing. CD. Het Beste van De Dijk. LABEL: Universal 00731453802926 + Mercury Records 5380292 (1998). VIDEO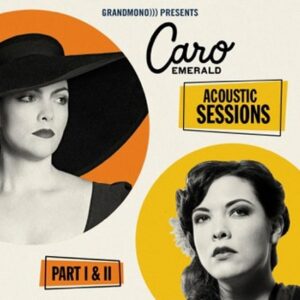 5- Caro Emerald.
With hits such as Back It Up and A Night Like This, Amsterdam based Caro Emerald and her team conquered all of Europe. They won numerous national and international awards and achieved gold and platinum in the Netherlands (6x), England, Germany, Poland (3x) and gold in Austria, Switzerland and Italy. In total, the album was sold no less than 1.3 million times. Caro Emerald played all over Europe with her band, and recently even sold out the prestigious Royal Albert Hall in London. CD. Acoustic sessions – Caro Emerald. LABEL: Grandmono (2017), code: GMCD092. VIDEO
6- Shtetl Band Amsterdam.
The band has been around since 2006 and focuses on playing and promoting Village Klezmer.
Village Klezmer is the Klezmer music as it was heard in the Jewish communities in Eastern Europe, before the main focus of Klezmer music came to be in the United States in the 20th century. The composition of the group is: twice violin, accordion and double bass. For recordings and concerts Shtetl Band Amsterdam often works together with a clarinetist, percussionist, singer or storyteller. Today the name of the band has changed to: The Klezmer Society. CD. The bride's waltz: New & old music for the klezmer violin – Shtetl Band Amsterdam. LABEL: Chamsa (2008), code: CD012. VIDEO & website.
Thanks to:


Produced by:

Cobie Ivens