The Night: World Music
The Argentine tango performed by ensembles from: Finland | Belgium | Netherlands | Spain | Poland | USA | Germany | France | Uruguay | Yiddish (D) | Canada.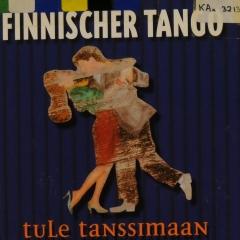 FINLAND
Tule Tanssimaan: Finnischer tango.
Label: Trikont (1999), code: US 0250.
Our lyrics are sad, says Tule Tanssimaan. "The sadder the lyrics, the happier we Finns are. We find our happiness in misfortune. Anyone who doesn't immediately start to cry after hearing this record must be a numb block of ice." According to Tule Tanssimaan, the Finns master the language of passion, which is measured on this album – with different musicians – with parameters ranging from intoxication to arousal.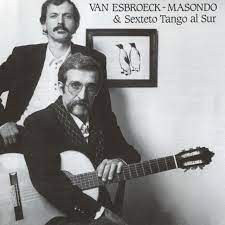 BELGIUM
Dirk van Esbroeck/Juan Masondo & Sexteto Tango al sur
Label: Music & Words (1991), code: LAM 1007.
Dirk van Esbroeck (deceased in 2007) was a Flemish composer, guitarist and poet, born in Argentina in 1946, who moved back to Belgium in 1964. Van Esbroeck played traditional tangos and his own compositions, which he partly sang in the Flemish language. In the 1970s he met the Argentine guitarist Juan Masondo and devoted himself to South American music. Together with bandoneonist Alfredo Marcucci they formed a Trio, which later evolved into Sexteto Tango al Sur.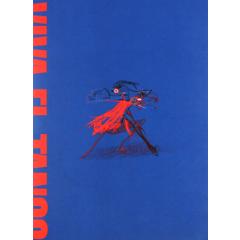 NETHERLANDS
Viva el tango – Frédérique Spigt
Label: Eigen beheer (2022), code: VET 2022.
A surprising tango album by the Rotterdam visual artist, singer and theater personality Frédérique Spigt. A friend of hers, tango violinist Tijs Veelenturf, saw the tango potential in her: 'you are tango'. She translated some famous tangos back into Dutch. Tangos are actually songs of life à la André Hazes; about love, connection, friendship, loss and loneliness. With her raw, lived-in voice she sings 12 tangos. The tango musicians provide a passionate musical accompaniment.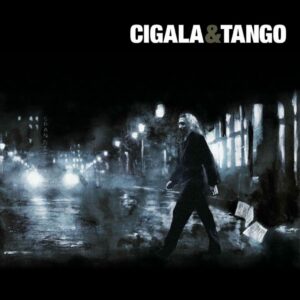 SPAIN
Cigala & tango – Diego el Cigala
Label: Universal (2011), code: 2762062.
On April 29, 2010, Diego "El Cigala" recorded his album Cigala & Tango live at the Gran Rex in Buenos Aires. With this adventure Diego sets out on the paths of Argentine music. Although he had recorded tango before, the warmth of the audience and the connection with the musicians of Buenos Aires encouraged him to perform this new interpretation of tango. A repertoire of great authors ranging from Carlos Gardel to Astor Piazzolla via Atahualpa Yupanqui in which "El Cigala" claims to find the same feeling as in flamenco.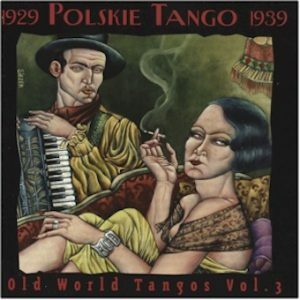 POLEN
Polskie tango 1929-1939: old world tangos; vol.3
Label: Oriente Musik (2006), code: RIEN CD 55.
The tango in Poland, a central European nation, was no exception, and since the late 18th century it had been divided into neighboring countries, and between the two world wars it experienced rapid economic growth and enjoyed brief peace with plenty of tango. What is captured in this work is a nostalgic and sentimental tango left behind in such a volatile era. Led by well-known singers of the era, female cabaret stars, baritone opera singers and internationally acclaimed choral groups all convey a unique sense of pathos and poetry.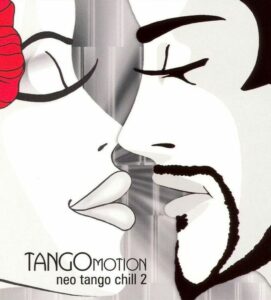 USA
Tango motion: Neo tango chill; vol.2 – DJ Red Buddha
Label: Black Flame (2007), code: 88452.
Tango means passion and sensuality, torment and melancholy. The movements of the body support the feelings and this is what makes the tango so fascinating. The album Tango Motion – Neo Tango Chill, composed and mixed by Dj Red Buddha, captures the rhythm and spirit of Argentina's most popular musical form and transports them to the atmosphere of Buenos Aires clubs. The mix of electronics and tradition is perfect for getting young neophytes on the dance floor: you don't need to know the classical steps and choreographies to be enveloped in the whirlwind of dance.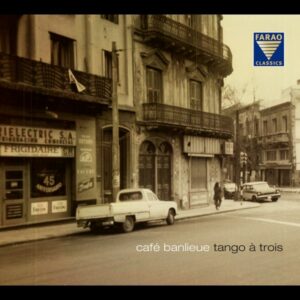 GERMANY
Tango à trois – Café Banlieue
Label: Farao (2007), code: F 100206.
Concertante tango compositions for violin, cello and piano by Peter Ludwig. In 1983 Peter Ludwig, a tang addict for over thirty years, founded the legendary ensemble "Tango Mortale". As a composer and arranger he interprets the tango very much in his own style. His tangos are not of the exclusively gloomy, depressive and dark emotional type that we know from Argentina. His instrumental arrangements are characterized by his inspired imagination, which with each piece of music takes us on excursions into realms of fantasy and tells us stories of life, love and misfortune.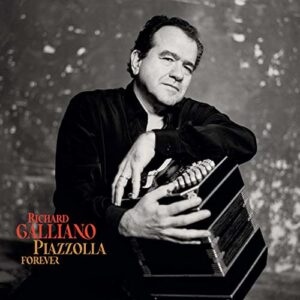 FRANCE
Piazzolla forever: Live at Théâtre des Bouffes du Nord – Richard Galliano
Label: Dreyfus Jazz (2021), code: 538710452.
The jazz approach of New Tango like that of New Musette has always been clear to Richard Galliano. Jazz, Musette, Tango feed on the same ingredients, relationship to dance, strong melodies, precise and sought-after harmonies. And the most important is the style (according to Astor Piazzolla). In the presence of Sébastien Giniaux (guitar and cello) and Diego Imbert (double bass), the repertoire of New Tango and New Musette is approached with a jazz approach, freely interpreted, sometimes far from the score but never from the soul of the composer.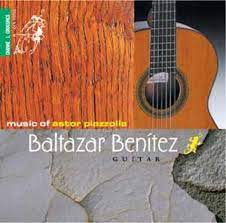 URUGUAY
Music of Astor Piazzolla – Baltazar Benitez
Label: Channel Crossings (1999), code: CCS 13798.
Baltazar Benítez, born in Uruguay, studied guitar at the National Conservatory of Music in Montevideo. Two years later, he successfully started his professional career; he was chosen by the "Uruguayan Jeunesses Musicales" to tour his country. In 1984 he recorded a long-playing record of Latin American music, with works composed exclusively by Astor Piazzolla. Baltazar dedicated his album to Piazzolla, which, in addition to the Five Pieces for guitar, also contains a number of pieces that Baltazar transcribed for guitar. Astor Piazzolla's "Five Pieces for Guitar" were dedicated to Baltazar in 1981.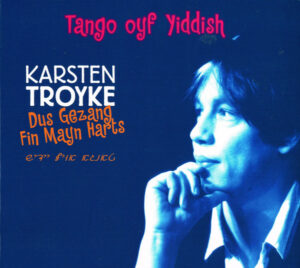 Yiddisch (D)
Dus gezang fin mayn harts : Tango oyf Yiddish – Karsten Troyke, Trio Scho
Label: Oriente (2007), code: RIENCD 59.
"After years of waiting for a Yiddish tango recording, we did it ourselves" says singer Karsten Troyke – proud and happy. He is the expert and promoter of Yiddish language and culture in his hometown of Berlin. Karsten Troyke doesn't really care where the tango comes from. His distinctive style refers both to the Jewish theater and cabaret song of the 1920s and early 1930s and to the renaissance of the Yiddish "Schlager" in the 1950s.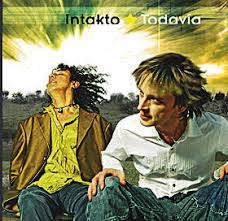 CANADA
Todavía – Intakto
Label: Justin Time Records (2007), code: JUST 2252.
Five years after an unexpected first attempt and a series of shows they unveiled to the public, Intakto presents his new work. Between the song Todavia and a stirring cover by Adios Nonino by Piazzola, the duo (enriched with seven musicians) presents their personal vision of South American music in 14 tracks. From a chance meeting, the songwriter Alejandro Venegas and the violinist Simon Claude imagined a special universe, a combination of Spanish poetry (that of Venegas and Manuel Aranguiz) and tango, milonga and other Latin rhythms. The result is convincing.
Thanks to:


Produced by:

Cobie Ivens