The Sound of Movies
Film music, compiled by Kees Hogenbirk.
From the series Jazz in movies, episode 269: Mario Nascimbene (1913-2002) (4).
1. Thema's from three of his American movies from the years 1954-1962:
a. The Barefoot Contessa (1954).
b. Room at the Top (1959).
c. Light in the Piazza (1962).
Studio Orchestra
2. Il Disordine (1962).
Studio Orchestra conducted by Carlo Savina.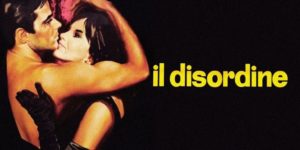 Produced by: