The Sound of Movies
In the series Jazz in Film, episode 303:
Ennio Morricone (1928-2020) (episode 3).
1. I Malamondo (1964).
Nora Orlandi, vocals.
I Cantori Moderni di Alessandroni conducted by Alessandro Alessandroni.
Studio Orkest conducted by Bruno Nicolai.
2. 'Funny World' from 'I Malamondo'.
Ken Colman, vocals. Studio Orchestra.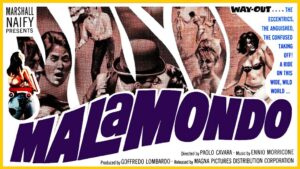 Produced by: