The Sound of Movies
In the series Jazz in Film, episode 311: Ennio Morricone (8).
1. Maddalena (1971).
I Cantori Morderni di Alessandroni conducted by Renata Cortiglioni.
Vincenzo Restuccia, bongos. Bruno Nicolai, organ.
Studio Orkest conducted by Bruno Nicolai.
2. Theme from: I…. Comme Icare (1979).
Studio Orchestra conducted by Ennio Morricone.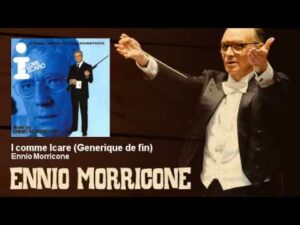 Produced by: