The Source of Sound
The Source of Sound involves the material, the movement, and the vibration of which music arises.
The Source of Sound 61 Sipsongpanna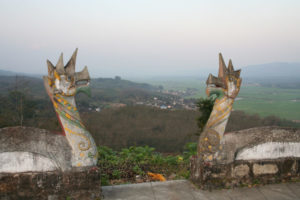 This episode of Source of Sound is dedicated to Sipsongpanna, a region in the far south of China. It is an area which, before 1952 when the Red Army occupied it, was still independent of China, although it had previously been claimed by China and, before that, by Burma and Thailand and local rulers also contributed to those countries. The region is ethnically very diverse and home to a lot of foreign-speaking communities, of which the Tai Lue is the largest, however, the number of Han Chinese immigrants – to whom better relations are reserved – is growing. The name Sipsongpanna – or in Chinese Xishuangbanna – refers to the twelve independent regions of the area that were all self-governing and had their own sovereigns.
In contrast to other parts of China, Sipsongpanna practices Theravada Buddhism which is related to the form of Buddhism that is practised in Thailand, Birma, and Sri Lanka. One can see it in the clothing of the monks, the temples and Buddha statues, and one can hear it in the prayers and recitals of Pali scriptures, but also in the themes of the many songs. For example, one of the songs that you hear in this Source of Sound is about the good and the honour of giving. To give something selflessly to someone else, to give to charity, to give to the temples and the monks who walk their round every early morning to collect their meal. The reality is that in the region, just like the citizens, the temples and monks are under strict state control and the government intervenes as soon as anyone shows opposition or becomes too popular.
In the programme one can listen to songs to summon the spirits of the region, the masters of the land, and send them away again. On to songs about love, about what to do in the twelfth month, about the tea with three stamps, about horses jumping, and about the best way to behave. Songs in different styles, including forms of rhythmic speech, of rap before the term was invented, and from melodies with keys that are unknown to us, accompanied by a free-reed flute de pii, viol, lute, bamboo clappers, and solo songs in different languages Tai Lue, Jinhuo, Hani, and the local Chinese dialect. Listen and enjoy.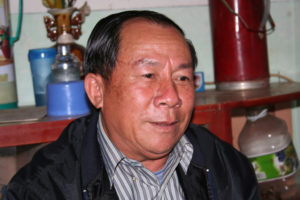 01 Kap Khao Pii Muang                                      4'46
Vocals – Mai Ngen
Pii – Ai Tip
Recorded in Meng Hing (Pu-en, Puwen)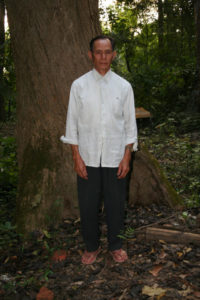 02 Saw Nai                                                          10'56
Vocals: Tao Chao Ping
Recorded in Ban Hoko (Chau To)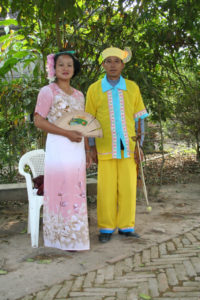 03 Pleng                                                                 4'15
Vocals – Kham Ngen
Ting – Kham Nun
Recorded in Muang Ham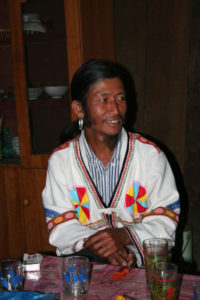 04 Miss her                                                            7'05
Vocals: Pabu
Recorded in Bapuchen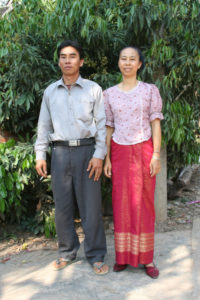 05 Giving                                                                5'56
vocals – Mae Khong Seng
man plays the pii
Recorded in Muang Lun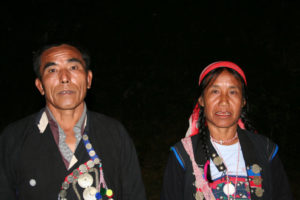 06 What to do in the 12th month                      2'36
Vocals: Nay Jana
Hani 2 lied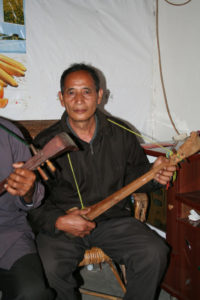 07 Three stamp tea                                               1'13
Sanxian(lute)- New Cing Chen
Recorded in Daguangshan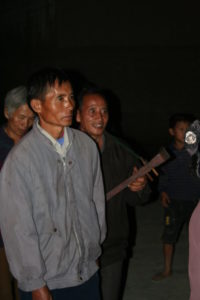 08 Courting a girl                                                  5'36
vocals – Li Shuengwen
Sanxian(lute)- New Cing Chen
Recorded in Daguangshan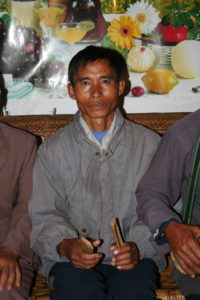 09 Love and peace, kind and warm-hearted  4'45
Vocals, bamboo clappers: Li Shuengwen
Recorded in Daguangshan
10 Song Pii Muang                                                 7'49
Vocals: Ai Un
Pii: Ay Seng
Recorded in Meung Ham Ban Keng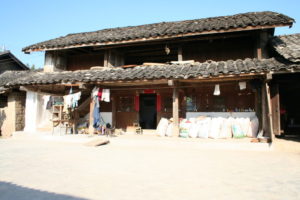 11 Jumping                                                               1'24
Sanxian(lute)- New Cing Chen
Recorded in Daguangshan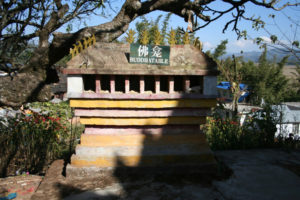 All tracks recorded by Fred Gales
©Fred Gales/Sound Reporters
Produced by: