The Source of Sound
The Source of Sound involves the material, the movement and the vibration of which music arises.
The Source of Sound 72 Tropos a new record label
Tropos is a new Amsterdam based record label which releases special and unique records exclusively on vinyl. The label was founded by the musician German Popov in cooperation with the researcher and sound virtuoso Fred Gales from the Klankbron and Sergey Shevelev from the international tea club Moychay. The label was presented on 17 June in Moychay's Amsterdam office with its first two releases. The album Land of Three Fogs with recordings Fred Gales made in the highlands of mainland South East Asia and the maxi single Kosmotropos with music of German Popov inspired by the musical traditions of Central Asia.
A name given to this area of South East Asia is the Land of Three Fogs because in every season, cold, wet or hot, the landscape is shrouded in mists early in the morning. And despite the many different musical cultures and languages, there is unity of expression on a higher level.
Two more LPs will be released soon, they are at the presses now, the LP Spirit of Altay by the group Bai-terek, from the Altai Autonomous Republic in Siberia, and Hyperlistening dedicated to the music of animals, in this case frogs, toads, crickets, cicadas, fish, underwater insects and whales.
Bai-Terek consists of musicians Alan Echinov, Ezenday Balbin and Geser Dangeev, and the Altai Mountains stretch across China, Mongolia, Russia and Kazakhstan. It is also the region where throat singing originates, which is particularly well known and associated with Tuva and Mongolia. Throat singing was only discovered by the outside world in 1968 when the Hungarian Lajos Vargyas managed to record it in Mongolia. Not surprisingly, recordings of it appeared to have already existed in the Soviet Union, and gradually they are becoming available. However, throat singing also existed in the other regions of the Altai Mountains and each region had its own traditions.
If you are interested in any of these records please send an email to the Source of Sound at srgales@ziggo.nl or write to Moychay.nl / Tropos Records  ℅ German Popov / Sergey Shevelev, Rozengracht 92H 1016NG Amsterdam, The Netherlands https://togo.moychay.nl/collections/moychay-records
01 Birafu kort                                     1'36
LP Hyperlistening
Tropos 004, A1
rec: German Popov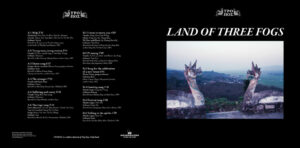 02 Help                                                3'14
The Yuy, Lu Pha, Mee Ei, Messao, Manido, Chaw Mu, Kyo Baw, Thi Yo Yi,
Yo Mu Wu.
LP Land of Three Fogs
Tropos 002, A1
rec: Fred Gales
©Sound Reporters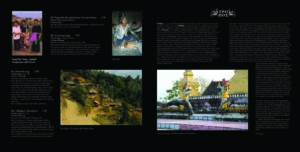 03 Dance Song                                  6'39
Khoua Touay gong orchestra
LP Land of Three Fogs
Tropos 002, A3
rec: Fred Gales
©Sound Reporters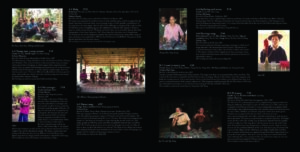 04 Pi Muang                                       7'52
Ay Un, Ay Seng
LP Land of Three Fogs
Tropos 002, B2
rec: Fred Gales
©Sound Reporters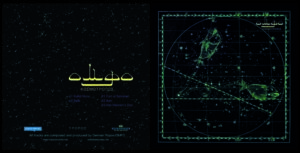 05 Balik                                                2'59
German Popov
MS Kosmotropos
Tropos 001, A2
06 Ikan                                                3'50
German Popov
MS Kosmotropos
Tropos 001, B2
07 Van Mannen's star                       2'51
German Popov
MS Kosmotropos
Tropos 001, B3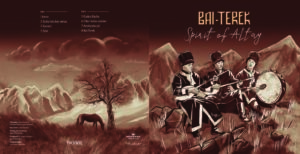 08 Salkyndu kay sanaa                    3'21
Bai-Terek
LP Spirit of Altay
Tropos 003, A2
09 Ezemel                                          2'56
Bai-Terek
LP Spirit of Altay
Tropos 003, A3
10 Jolo                                                 4'02
Bai-Terek
LP Spirit of Altay
Tropos 003, A4
11 Archyndu jol                                  3'28
Bai-Terek
LP Spirit of Altay
Tropos 003, B3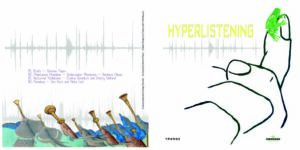 12 Nocturnal Titillations                  7'54
LP Hyperlistening
Tropos 004, B1
rec: Evelina Domnitch, Dmirty Gelfand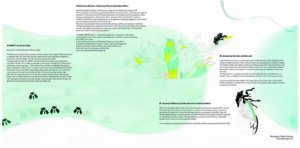 13 Amakua                                        11'52
LP Hyperlistening
Tropos 004, B2
rec: Den Koro, Aloha Lani
Produced by: