Theme
Earwitness #92: The viola 3. 'Everything in your memory…', our series about Russian music of the 20th century, is for the third time paying attention to the viola school.
Yuri Kramarov's student Michael Kugel, who arranged numerous works for the viola, went to Hollywood to take work in hand by Franz Waxman (right image) for that purpose.
Waxman was born a child of Jewish parents in Königshütte (Chorzów) in Prussian Silesia. At the age of 16, he was admitted to the music academy of Dresden while supporting himself as a street and bar musician. As pianist of the "Weintraub Syncopaters" he met conductor Bruno Walter. He orchestrated music for German films, for example in 1930 for 'Der Blaue Engel' with Marlène Dietrich.
After Nazi supporters molested him in Berlin, he decided to leave Germany in 1934. Via paris he ended up in Hollywood. Thanks to the succes of his orchestration of the music from 'The Bride of Frankenstein' he became Head of Music with Universal Studios in 1935 and after that with MGM. He established his name for good and all in 1940 with the music for 'Rebecca', the first Hollywood film by Alfred Hitchcock. In 1943, he switched to Warner Bros, where he collaborated with filmcomposers such as Max Steiner and Erich Korngold. In 1946, for 'Humoresque' with Joan Crawford he wrote a potpourri on themes from Bizet's opera 'Carmen' for violin and orchestra, performed by Isaac Stern.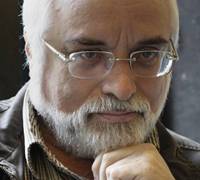 Jascha Heifetz and Michael Kugel (left image) arranged the music for viola. We will play the 'Carmen fantasia' with Michael Kugel on viola and pianist Jelena Koesnetsova.
Kugel was a teacher in Moscow and Jerusalem until his emigration to Belgium in 1996. Since 2000 he is a teacher at the Maastricht Academy of Music.
Composer Grigori Frid was born in 1915 in Saint Petersburg. Fleeing from the civil war, he grew up in Siberia where he followed the Irkutsk State Conservatory. Back in Moscow he graduated with Vissarion Sjebalin. In 1965, he founded the Moscow Youth Music Society, that introduced works by young composers like Gubaidulina, Denisov and Schnittke. Frid also made his name as a writer and visual artist. The viola player Igor Fedotov together with pianist Leonid Vetsjchajzer plays the sonata by Grigori Frid from 1971, that the composer dedicated to Fjodor Droezjinin.
We return to a member of the Krein family whom we met during the Jewish Renaissance and who was able to receive a full European education during the "vegetarian 20s", among others at Paul Dukas in Paris. Julian Krein, who would survive the entire Soviet time, wrote in 1973 for Galina Kalatcheva a sonata for viola and piano, that is now played by Igor Fedotov and pianist Gary Hammond.
Lev Abeliovich, according to some worthy of the predicate 'the Shostakovich of Belarus', was born in 1912 in Lithuanian Vilnius. His bookshelves filled with Russian, Belarusian, Polish and French literature are not the only thing evincing his love for language and literature; he also wrote many songs testifying of that same love. Put to flight like so many other Eastern European Jews, he ended up in Moscow via the conservatory of Minsk, where he lived through the war. His Aria for viola and piano from 1973 was originally meant for the violin. Today you will hear viola player Kathryn Lucktenberg and pianist Alexander Tutunov.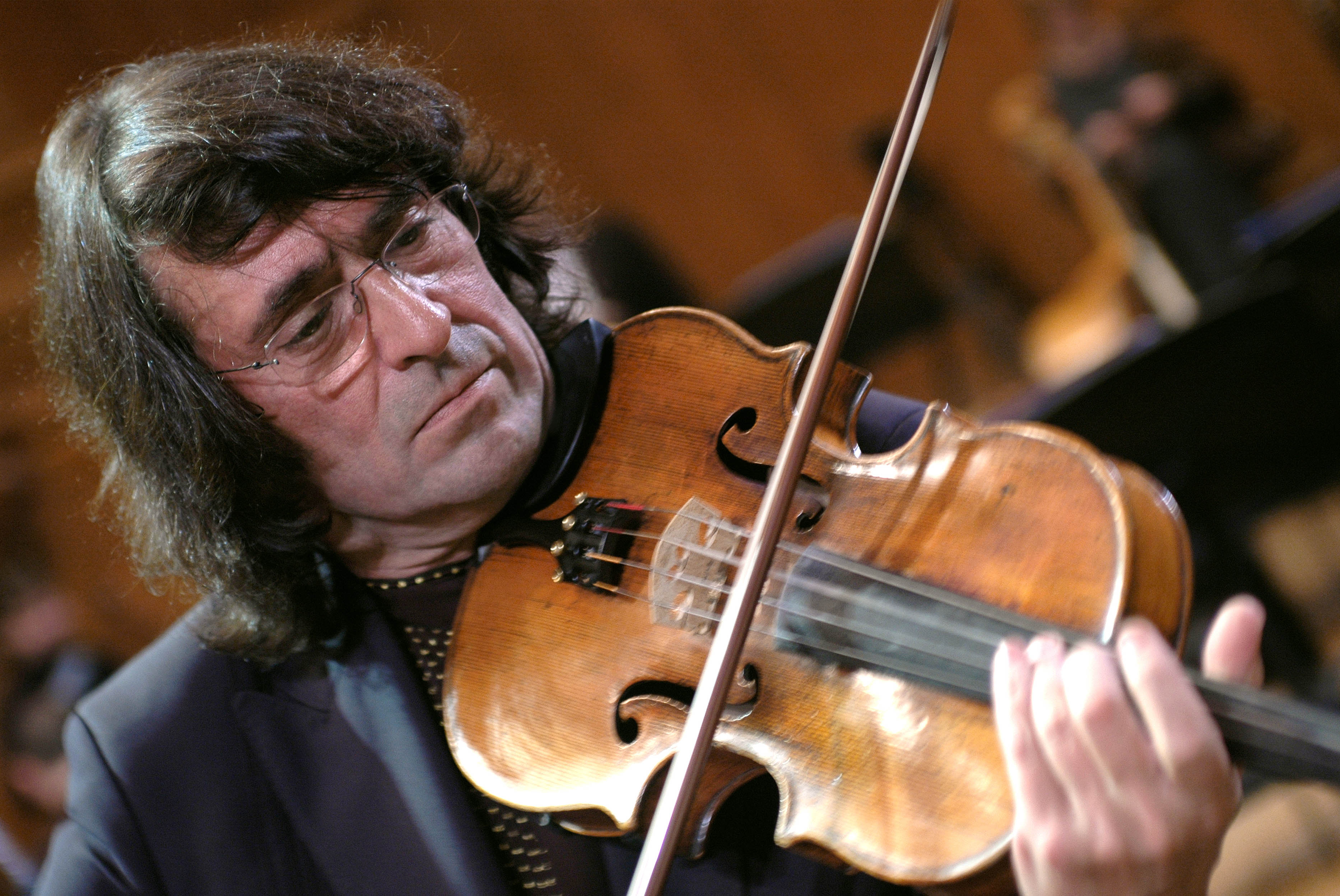 Yuri Bashmet (image by Oleg Natchinkin) is a viola phenomenon with a significance comparable to that of Rostropovich for the cello. He was born a month prior to Stalin's death in Rostov-on-Don. After the music academy in Lvov, he was the student of Vadim Borisovski at the Conservatory of Moscow and after Borisovski's death in 1972 he became the student of Fjodor Droezjinin. So he was schooled in the best Russian viola traditions. Contemporary Russian and foreign composers wrote work for the viola at his request and under his authorisation. In our series 'Perestroika' you could, for example, listen to the viola concertos by Alfred Schnittke, Andrej Esjpaj, Giya Kancheli ('Styx' and 'Mourned by the wind') and Sofja Gubaidulina.Today you can listen to the viola concerto by Mikhail Kollontay with Mr Bashmet as soloist.Vladimir Fedoseyev conducts the Tchaikovsky Symphony Orchestra.
The last work Dmitry Shostakovich finished during his lifetime was his viola sonata opus 147, which he dedicated to Fjodor Droezjinin. On 5 July 1975, he added the final touch on his score. On 9 August at 6:30 in the evening, Dmitry Dmitiyevich Shostakovich closed his eyes for the last time. You will hear Mr Droezjinin with Mikhail Muntyan on the piano.
Mr Mravinsky's biographer tells that quite soon after the news of the passing of Shostakovich, the conductor made an appeal to composers to write work in memory of the great composer. Mravinsky's student Boris Tishchenko received from the Leningrad Philharmonic Orchestra also the assignment to write an orchestra work in that spirit, which would grow into his complete fifth symphony. The appeal by Mravinsky found such fertile soil that we can fill the next two episodes of Earwitness with it. Today the Rosamunde Quartet of Valentin Silvestrov plays Postlude no. 1 on the theme 'D-S-C-H'.
1. Franz Waxman (Wachsmann) (Königshütte 24.12.1906 – Hollywood 24.2.1967).
'Carmen'-fantasia on themes from the opera by Georges Bizet.
Michail Benediktowitsch Kugel (Charkov, 5.12.1946), viola, Jelena Koesnetsova, piano.
MEL CD 10.01637.
2. Grigori Samuilovich Frid (22.9.1915 – 22.9.2012).
viola sonata opus 62 no. 1 (1971): 1) Tranquillo e molto cantabile, 2) Allegro (attacca), 3) Lento.
Igor Fedotov, viola, Leonid Vetsjchajzer, piano.
NAXOS 8.572247.
3. Julian Grigorievich Krein (1913–1996).
viola sonata, to Galina Kalecheva (1973): 1) Moderato, 2) Andante, 3) Animato.
Igor Fedotov, viola, Gary Hammond, piano.
NAXOS 8.572247.
4. Lev Abeliovich (1912–1985).
Aria for viola and piano (1973).
Kathryn Lucktenberg, viola, Alexander Tutunov, piano.
Altarus AIR-CD-9058.
5. Mikhail Georgievich (Yermolayev) Kollontai (Moskou, 21.8.1952).
Concerto for viola and orchestra, opus 8 (1979-1980): 1) Andante con moto, 2) Allegro, 3) Adagio.
Yuri Abrámovich Bashmet (Rostov/Don, 24.1.1953),  Tchaikovsky Symphony Orchestra conducted by Vladimir Fedoseyev.
FPRK Kuenstlerleben Foundation. Relief CR 991064.
6. Dmitry Dmitriyevich Shostakovich (1906–1975).
Sonata for viola and piano, opus 147 (1975):
Fjodor Droezjinin, viola, Mikhail Muntyan, piano.
MEL CD 10 00867.
7. Valentin Vasilyevich Silvestrov (1937).
Postlude no. 1 'D-S-C-H' (1981).
Rosamunde Quartet: Maachau Deubner, soprano, Simon Fordham, violin, Anja Lechner, cello, Silke Avenhaus, piano.
ECM New Series 1776.
Producer: