Theme
Aural witness #58: the Blockade (1). In 'Everything in memory of you…', our series about 20th century Russian music, Hitler contemplated a fast capture of Leningrad with a blitzkrieg, so that his troops could march to Moscow. That turned out differently.
The citizens heroically defended themselves and introduced Stalin's organ. From September 1941 Hitler's cordon surrounded "the city of Peter". That was the start of 'the Blockade', the biggest siege from history that would last 900 days, until January 1944 and would cost the lives of at least one million Russians.
The popular singer actor Mark Bernes (photo) sang 'Beloved City' by Nikita Bogoslovsky with lyrics by Jevgeny Dolmatovsky. As singing star in films such as 'The man with the Gun', by Sergei Yutkevich, with music by Dmitri Shostakovich, during this time Bernes produced national hit after national hit.  
Sergei Prokofiev said he wanted to write music for the flute for a while, an instrument that was wrongly ignored to his mind. The flute sonata was very much appreciated by violinists such as David Oistrach, that afterwards he chose to make a version for violin and piano.
The poet Joseph Brodsky wrote: "The siege is the most tragic page in history of the city and I believe that when the name 'Leningrad' was finally adopted by the surviving citizens, it was almost as a tribute to the deceased; there is no difference of opinion possible with epitaphs."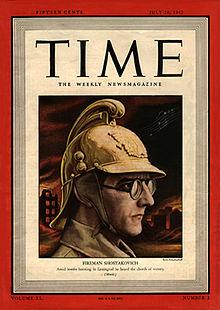 Dmitri Shostakovich (left on the cover of Time) performed together with poetess Anna Akhmatova in the programme 'Leningrad talks' in September 1941. During this time he also composed a couple of works for the song and dance ensemble of the NKVD, a unique ensemble that was founded in the 30s on the direct order of Lavrentiy Beria and that provided orders to many prominent artists. In 1942 the ensemble premiered, just as the composer was evacuated to Kuibyshev, the vocal symphonic suite 'Native Leningrad', the music for the theatre programme 'Native Country'. Shostakovich said about these works that they "met the specific requirements of the genre".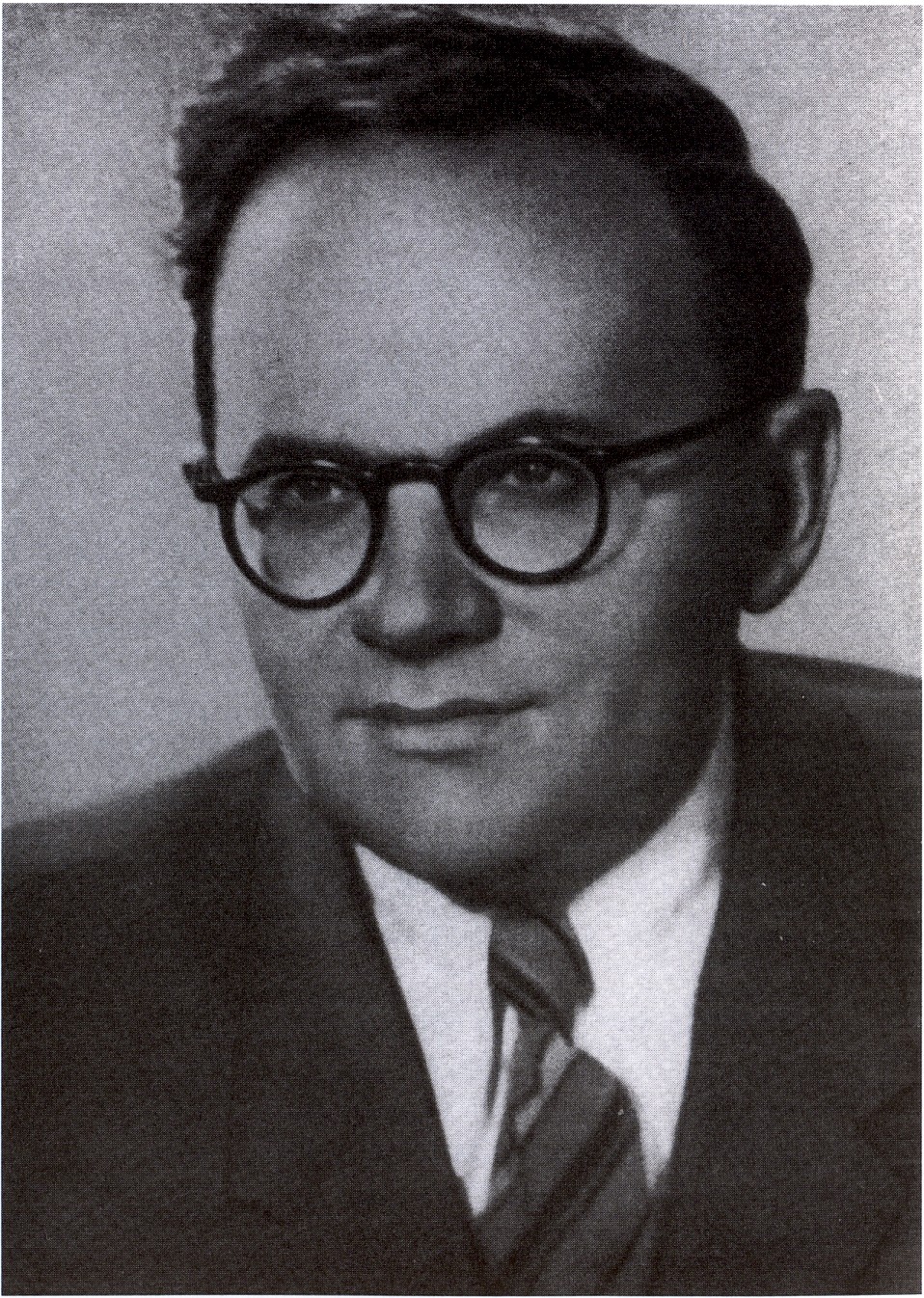 In 1912 Orest Yevlakhov (photo) was born in Warsaw as a child of a professor in Romance and Germanic philology and a pianist who was taught by Konstantin Igumnov. When the Germans occupied the Polish capital, the family moved to Rostov-on-Don and later to Minsk and Baku. In the capital of Azerbaijan, Yevlakhov began to get serious about his musical activities, for the conservatory as well as the Orchestra of the Radio Committee. In 1932 he moved to Leningrad for his further education, where he was a student of Mikhail Yudin at the Central Music School. In 1936 he was admitted to the conservatory to study composition at Piotr Ryazanov together with classmate Georgi Sviridov.
When their teacher moved to Tbilisi, he assigned the two students to Shostakovich, who just started working as a teacher. The three soon became friend. On 7 May 1942 Shostakovich wrote to him: "Orest Aleksandrovitch, I believe that you must leave Leningrad one way or another to complete your musical education. It is a pity I have not been able to show you my Seventh symphony." Shostakovich started working on this monumental symphony in Leningrad, but completed it in Kuybyshev. This work is at the centre in the next Aural witness. However Yevlakhov stayed in the city during the entire Blockade. He helped colleagues and completed a vocal symphonic cycle of five works about Leningrad. The dramatic ballad 'The Night Patrol' with lyrics by G. Trifonov is the work that it is played most. Listen to the mezzo-soprano Olesja Petrova and the Saint Petersburg Academic Symphony Orchestra with conductor Alexander Titov. They continue with his First Symphony, which Yevlakhov started during the Blockade, but he completed it in 1946. Colleague  called its work an "experience poem".
Yevlakhov was on his turn a teacher of composition of composers such as Valery Gavrilin, Andrey Petrov, Sergei Slonimsky and Boris Tishchenko. Last mentioned composer wrote the monumental 'The Blockade Chronicle' symphony in 1984, based on the theatre music 'Such a long winter', by Yuri Voronov which Tishchenko wrote that same year. 
1. Nikita Vladimirovitsj Bogoslovsky (Petersburg 9.5.1913 – Moscow 4.4.2004).
'Beloved City' with lyrics by Jevgeni Dolmatovski.
Mark Naóemovitsj Bernés (born Neumann, Nezjin 8.10.1911 – Moscow 16.8.1969).
Bomba Piter CDMAN 384-09.
2. Sergei Sergeyevich Prokofiev (1891-1953).
Sonata for flute and piano, opus 94 (1943): 1) Moderato, 2) Scherzo: Presto, 3) Andante and 4) Allegro Con Brio.
Manuela Wiesler, flute, Roland Pöntinen, piano.
BIS CD 419.
3. Dmitri Dmitriyevich Shostakovich (1906-1975).
'Native Leningrad', vocal symphony suite from the music from the theatre programme 'Native Country', opus 63 (1942): 1) Overture, 2) Song of the October victory, 3) Dance of Youth, 4) Ode to Leningrad. Lyrics by S. Alymov.
Saint Petersburg Philharmonic Orchestra and Chamber Choir Smolny Convent conducted by Alexander Titov.
Northern Flowers/PMA 9976.
Orést Aleksandrovitsj Jevláchov (Warsaw 4.1.1912 – Leningrad 15.12.1973).
4. 'The Night Patrol', dramatic ballad, opus 12 (1942-'44).
Olesja Petrova, mezzo-soprano, Saint Petersburg Philharmonic Orchestra conducted by Alexander Titov.
Northern Flowers/PMA 9988.
5. Symphony no 1, opus 14 (1944-'46).
Saint Petersburg Philharmonic Orchestra conducted by Alexander Titov.
Northern Flowers/PMA 9988.
6. Boris Ivanovich Tishchenko (1939-2010).
'The Blockade Chronicle' symphony, opus 92 (1984).
Leningrad Philharmonic Orchestra conducted by Andrej Tsjistjakóv.
Northern Flowers/PMA 9942.
Thanks to Valentin Zhuk and Dimitri Tischenko.
Producer: