Theme
Earwitness #69. 'Everything in memory of you…', our series about 20th century Russian music, takes a moment to remember the American atom bomb attacks on Japanese cities Hiroshima and Nagasaki on 6 and 9 August 1945. With that, World War II came to an end in Asia as well.
Iosif Andriasov (photo on the right) was born in Moscow in 1933, in the Armenian family of Andreasján. He studied composing with Jevgeni Golóebev and became a member of the Composer's Union through Sjostakovitsj's intercession. In 1974, he won the Soviet composer's concours with his Second Symphony for soloists, mixed choir and orchestra to poets by Vladimir Lazarev and folk poetry. The work was originally titled "Children and a thousand cranes" and was thematically connected to the nucleair bombings on Hiroshima and Nagasaki. In 1995, Andriasov deleted all historical references.
 
'The protection of our future' by artist Peter de Jong, gifted to Nagasaki by twin town Middelburg.
Composing instructor Jevgeni Goloebev suggested the topic of Nagasaki for an oratorio to his 25-year-old pupil Alfred Schnittke (photo on the right). This Volga German completed the work on Russian and Japanese poetry in 1958, as a graduation composition for the consevatory of Moscow. The work was seen as 'formalistic' and Schnittke was blamed for losing sight of "the principles of realism in music. The composer removed the expressionistic central part that gave voice to the bombings and revised the finale, and came with a revised version of the five parts.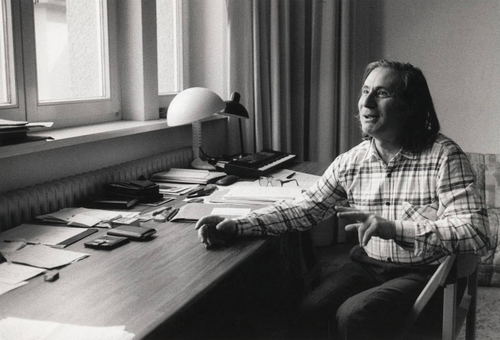 As chairman of the examination board, Dmitri Sjostakovitsj had a preference for the original six-part version, and according to Schnittke, Sjostakovitsj would always regard the work as his best composition. After the exam, it would take almost half a century before the work was first performed publicly, in Cape Town on 24 November 2006. That was eight years after Schnittke's death. You can hear the strength of this world premiere with mezzo-soprano Hanneli Rupert, Cape Town Opera Choir 'Voice of the Nation' and Cape Town Philharmonic Orchestra led by Owain Arwel Hughes.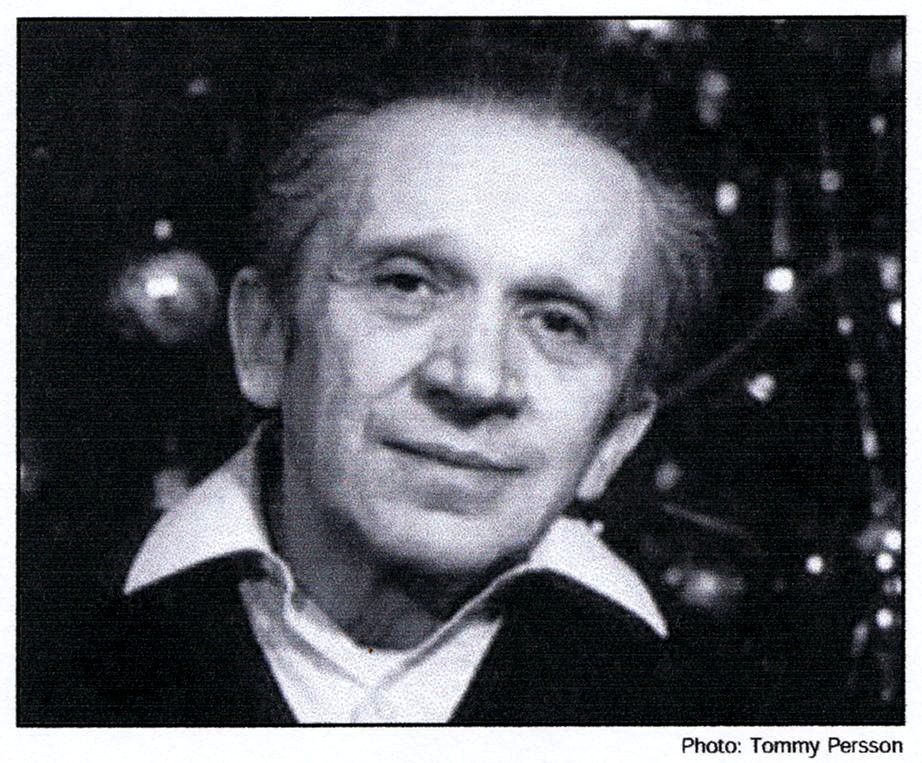 A third exponent of the ethnic minorities in the Soviet Union who devoted a large composition to the bombings in Japan, was Polish composer Mieczyslaw Weinberg (photo on the left). His Requiem from 1967 contains a fourth part: 'Hiroshima: five-line stanzas' to poems by Munetoshi Fukagawa, a poet who survived Hiroshima. Today, you can hear the fourth part of Weinberg Requiem; you can hear the full piece in Earwitness #83, devoted to another symbol of the World War II genocides, 'Babi Jar'.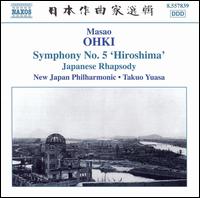 On this occasion we also devote some time to a Japanese composer: Masao Ohki, who lived from 1901 to 1971. Untouched by western influences, Ohki grew up with traditional Japanese music until he heard a performance of Beethoven's Fifth Symphony and Tsjajkovski's Ouverture 1812 at school. He followed after the example of the Russian when he went to the Tokyo conservatory, where he was also introduced to works by other Russians such as Stravinski. As a reaction to the atomic bombings, he wrote his Fifth Symphony in 1953: 'Hiroshima', with an identical "clouded sonority" to the 'Hiroshima panels' by Iri and Toshi Maruki, who inspired him. Besides the six panels, the music contains a Prelude and an Elegy as the first and eighth parts.
We close with Chrennikov's song "Goodbye" from the film "At six in the evening after the war" and, depending how much time is left, war song "We will squash the fascists!". 
1. Iosif Arsjakovitsj Andriasov (Moscow, 7 April 1933-New York City, 16 November 2000).
Second Symphony for soloists, mixed choir and symphony orchestra opus 26 (1971/1973), to poetry by Vladimir Lazarev (Charkov 26 January 1936), in seven parts.
Galina Borisova, mezzo-soprano. Lev Koesnetsov, tenor. Great Symphony Orchestra and Choir of the USSR State-owned Broadcasting System, Moscow, led by Gennadi Tsjerkasov.
IMMA Records 2003.
2. Alfred Schnittke (English 24 November 1934 – Hamburg 3 August 1998).
'Nagasaki', oratorio for mezzo-soprano, mixed choir and orchestra (1958): 1) Nagasaki, city of sorrow (Anatoli Sofronov), 2) Morning (Shimazaki Toson ), 3) The bombing (A. Sofronov), 4) Standing in the ruin (Yoneda Eisaku), 5) Rise sun, rise sun of peace (A. Sofronov).
Hanneli Rupert, mezzo-soprano. Cape Town Opera Choir Voice of the Nation and Cape Philharmonic Orchestra led by Owain Arwel Hughes. 
BIS-CD-1647.
3. Mieczyslaw Weinberg (1919-1996).
Requiem for soprano, boy choir, choir and orchestra opus 96 (1965-1967): 4) Hiroshima Five-line Stanza's (Munetoshi Fukagawa). 
Elena Kelessidi, soprano. Wiener Sängerknaben, Prague Philharmonic Choir and Wiener Symphoniker led by Vladimir Fedoséjev.
Bregenzer Festspiele ORF – NEOS 11127.
4. Masao Ohki (1901-1971).
Symphony no. 5 'Hiroshima' (1953): 1) Prelude, 2) Ghosts, 3) Fire, 4) Water, 5) Rainbow, 6) Boys and girls, 7) Nucleair desert, 8) Elegy.
New Japan Philharmonic led by Takuo Yuasa.
NAXOS 8.557839.
5. Tichon Nikolajevitsj Chrennikov (1891-1953).
"Goodbye" from the film 'At six in the evening after the war' (1944). 
Marina Ladynina (1908-2003), Jevgeni Samojlov (1912-2006) and Ivan Ljoebeznov (1909-1988).
Mezjdoenarodnaja Kniga Moskva MKM 152.
6. Vano Moeradeli (Gori 6 April 1908 – Tomsk 14 August 1970).
'We will squash the fascists!', lyrics S. Alymov.
Members of music and dance group I. Litsvenko.
CDMAN 384-09.
Special thanks to Onno van Rijen.
Producer: