Thou singest ye carol
Evert Jan Nagtegaal and the Art of Song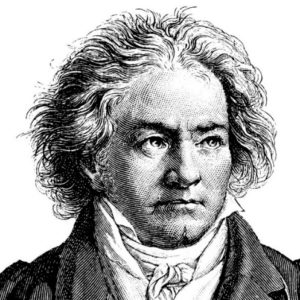 250 years of Ludwig von Beethoven – Bonn, 16 December 1770
All works by Ludwig von Beethoven.
1. 'Marmotte' op.52 no.7 lyrics: J.W. von Goethe
Baritone Dietrich Fischer Dieskau – Jörg Demus piano
2. 3 Gesänge op.83 (lyrics: Goethe) 1. Wonne der Wehmut 2. Sehnsucht 3. Mit einem gemalten Band.
Baritone Dietrich Fischer Dieskau – Jörg Demus piano.
3. 1.'Der Wachtelschlag' WoO 129 (tekst: Samuel Sauter) 2. 'Mailied' op.52 no.4 (lyrics:Goethe) 3. 'Die Ehre Gottes aus der Natur' Baritone Dietrich Fischer Dieskau –  Gerald Moore piano.
4. 'An die ferne Geliebte' op.98 (lyrics: Alois Jeitteles)
1. Auf dem Hügel sitz ich spähend
2. Wo die Berge so blau
3. Leichte Segler in den Höhen
4. Diese Wolken in den Höhen
5. Es kehret der Maien
6. Nimm sie hin denn diese Lieder
Tenor Fritz Wunderlich and pianist Heinrich Schmidt .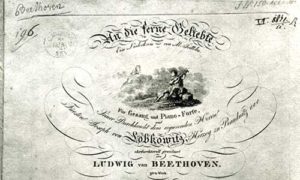 5. 1.'Ich liebe dich' WoO 123 (lyrics:Wilhelm Herrosee) 2. 'Adelaïde op.46 (lyrics:Friedrich von Matthisson 3. 'Der Liebende' WoO 138 (lyrics: Christian Reissig)
Baritone Olaf Bär and Geoffrey Parsons on piano, 2 en 3 baritone Dietrich Fischer- Dieskau and Jörg Demus on piano
6. From: 12 Liederen van verschillende nationaliteiten WoO 157 (Songs from different nationalities): 1. 'God Save the King' (English) 2. 'The Soldier' (Irish) 3. 'O Sactissima' (Sicilian) 4. 'By the side of the Shannon' (Irish) 5. 'La Gondoletta' (Venetian)
Antonia Bourvé -soprano , Rebekka Stöhr – mezzosoprano, David Mulvenna Hamilton -tenor, Haakon Schaub – baritone, Zsuzsa Zsizsmann – violin, Cornelius Boensch – cello, Michael Clark- piano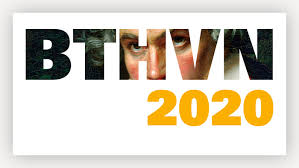 From 1 January 2020 you can tune in to 'Long live Beethoven' at www.concertzender.nl each working day in the morning from 10 to 11 o'clock.
---
Produced & presented by: