Thou singest ye carol
Evert Jan Nagtegaal and the Art of Song
Emily Dickinson (Amherst, Massachusetts) 1830-1886: 'I live where everything is possible, I live in a poem'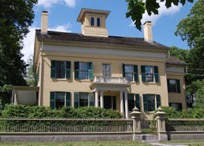 Playlist:
Tarik Hamilton O'Regan  (1978 ) –  Had I not seen the Sun 2. I had no time to Hate
Company of Voices and Strings, conductor Graig Hella Johnson
Craig Urquhart – Split the Lark
Tenor Michael Slattery together with the composer Craig Urquhart, piano
Aaron Copland – 8 poems by Emilly Dickinson
Nature, the Gentlest Mother (To David Diamond)There Came a Wind Like a Bugle (To Elliott Carter) 3. The World Feels Dusty (To Alexei Haieff) 4. Heart, We Will Forget Him! (To Marcelle de Manziarly) 5. Dear March, Come In! (To Juan Orrego Salas) 6. Sleep is Supposed to Be (To Irving Fine) 7. Going to Heaven! (To Lukas Foss) 8. The Chariot (To Arthur Berger)
Soprano Marni Nixon, Pacific Symphonic Orchestra conducted by Keith Clark
THE CHARIOT

Because I could not stop for Death,
He kindly stopped for me;
The carriage held but just ourselves
And Immortality.
We slowly drove, he knew no haste,
And I had put away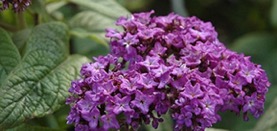 My labor, and my leisure too,
For his civility.
We passed the school where children played,
Their lessons scarcely done;
We passed the fields of gazing grain,
We passed the setting sun.
We paused before a house that seemed
A swelling of the ground;
The roof was scarcely visible,
The cornice but a mound.
Since then 'tis centuries; but each
Feels shorter than the day
I first surmised the horses' heads
Were toward eternity.
"I reckon – When I count at all" by Emily Dickinson – spoken poem
Leo Smit (1921-1999) – Cycle 6 'the White Diadem' (1989)
I reckon — when I count it all 2. I dwell in Possibility
The Martyr Poets — did not tell 4. The Poets light but Lamps
I would not paint — a picture6. To pile like Thunder to its close
Me — come! My dazzled face
Spoken poems of Emily Dickinson
Lavinia placed two Heliotropes in Dickinson's hand and whispered to her dead sister that they were for her to take to Judge Lord.
The epitaph on her headstone was the same as the text of the note she had sent to her cousins Louise and Fanny Norcross: "Called Back."
Produced & presented by: