Thou singest ye carol
Songs from Mahler's 'Des Knaben Wunderhorn', and the 5 'Rückert lieder'
Part 3 of the series with all song cycles of Mahler. Today, more songs from 'Des Knaben Wunderhorn', and the 5 'Rückert lieder'.
Playlist:
Gustav Mahler – from: 'Des Knaben Wunderhorn' 1. – Das Irdische Leben 2. Lied Des Verfolgten Im Turm 3. Wer Hat Dies Liedlein Erdacht? 4. Des Antonius Von Padua Fischpredigt 5. Lob des hohen Verstndes 6. Wo die schönen Trompeten blasen 7. Der Tambourg'sell 8. Urlicht
Baritone Thomas Quasthoff and mezzo-soprano Anne Sofie von Otter. Claudio Abbado as conductor of the Berliner Philharmoniker.
Gustav Mahler – 5 Rückert-Lieder – : 1. Blicke mir nicht in die Lieder 2. Ich atmet einen linden Duft 3. Liebst du um Schönheit 4. Ich bin der Welt abhanden gekommen. 5. Um Mitternacht.
Soprano Violetta Urmana together with the Vienna Philharmonic Orchestra conducted by Pierre Boulez.
Gustav Mahler – 'Liebst du um Schönheit' text: Friedrich Rückert
Bass Theo Adam together with pianist Rudolf Dunckel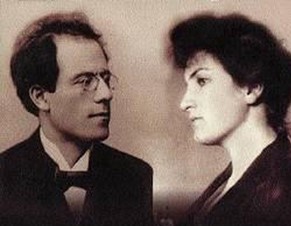 Gustav and Alma Mahler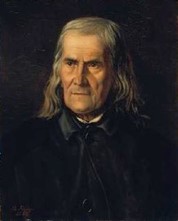 Friedrich Rückert
Produced & presented by: