Thou singest ye carol
Evert Jan Nagtegaal and the Art of Song
"Discovery, Development and Delivery" – Annett Andriesen (part 1)
This episode of 'Die Sanck een Liedt' differs from other episodes of this song programme. Songs and vocal music are the focus of the programme, but they are also talked over. A talk programme is quite unusual at the Concertzender.
However, when we got the chance to listen to Annett Andriesen, we couldn't pass it up. Annett Andriesen, singer (mezzo-soprano), opera advisor to the Cultural Council (Province of Friesland), singing teacher, member of the jury in Italy, the Netherlands, China, Poland, Luxembourg and Ireland, Officer in the Order of Orange Nassau and from 2007 to 2019 director of the International Vocal Competition in 's Hertogenbosch. We will be covering all of this in the programme today and on 28 November. Several IVC prize winners will be performing alongside the music.
The 54th IVC will be from 16 to 21 November 2021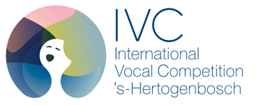 Playlist:
Giacomo Puccini – "Il Principe Gualtiero vostro Padre" from: "Suor Angelica".
Mezzo soprano Annett Andriesen and soprano Yoko Watanabe Grimaldi, Radio Philharmonic Orchestra conducted by Sergiu Comissiona.
Claude Debussy – Cést l'extase langoureuse
Soprano Elly Ameling and Rudolf Jansen piano.
Arthur Verhoeven – 'Een liedje van de dagen' (A Little Song of the Days)
Bass Robert Holl and pianist Jozef de Beenhouwer.
Jean Sibelius – 'Var det en dröm' op. 37
Mezzo soprano Jard van Nes, Radio Philharmonic Orchestra conducted by Howard Williams
Tom Löwenthal- 'Landjuweel'
Baritone Marco Bakker with Amsterdam Chamber Choir and Orchestra.
Richard Strauss – 'Wasserrose' from: Mädchenblumenlieder
Soprano Lenneke Ruiten and pianist Thom Janssen.
Henri Duparc – 'Le Manoir de Rosamonde'
Tenor Peter Gijsbertsen and pianist Jozef de Beenhouwer.
Hugo Wolf – 'Kennst du das Land'
Soprano Adele Charvet and pianist Florian Caroubi.
Gabriël Fauré – 'Les Berceaux'
Bass baritone Dashon Burton with Hans Eijsackers on piano .
Giuseppe Verdi – from: 'La Traviata' 'Adio del passato'
Soprano Pretty Yende.
Edvard Grieg- 'Die Knospe sprang' (Ein Traum Op. 48: No. 6.)
Mezzo soprano Catriona Morison and pianist Malcolm Martineau.
Robert Schumann – from: Dichterliebe op. 48 – ' Aus alten Märchen winkt es'
Baritone Michael Wilmering and pianist Javier Rameix.
Robert Schumann – from: Myrten op.25 'Im Westen'
Soprano Florieke Beelen with Maurice Lammerts van Bueren o piano.
https://www.youtube.com/channel/UCummx_A7oWyBG0CF4sfLSsg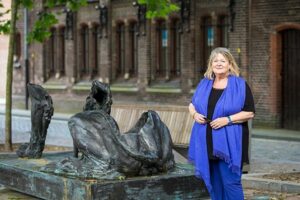 Produced & presented by: