Wereldmineralen
The Voice of the Wind
Neco Novellas
In this episode of Wereldmineralen music from different directions. Artists from countries like Senegal, Russia, Brazil and India. We are also featuring artists who live in the Netherlands, like Cosmic Carnical and Neco Novellas from Mozambique.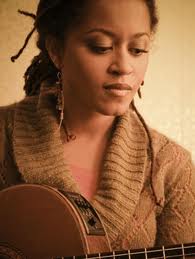 Sara Tavares
Dialog y televisora. Vladimyr Vysotski. The Rough Guide to the Music of Russia (2002). World music network 5310075
Young Vena.  The Bulgarian state radio & television female choir. Le Mystere des voix Bulgares: A cathedral concert (1987)
Zapjevala sojka ptica. Mostar Sevdah Reunion.
A Secret Gate (2003). Snail records SR 66002
Why this Kolaveri Di (A. Ravichandar).
Danush. Sony music India 2012  
Sound of the rain. Farid Mayara & the Cosmic Carnaval.
Cd. First revival (2011) Marmoucha ID MARM-9
Del wax ni ndiaye. Jules Gueye. 2012

Pape Thiopet
Jelel sa njel. Abdou Guite feat Pape Thiopet. 2011
Assalo. Thione Seck. (Orientissime (2005)). Publishing Espérance 079 0005 020
Amanhecer. Neco Novellas.
Cd. Munthu (2011) Buma Stemra
Bocotane. Neco Novellas.
Cd. Munthu (2011) Buma Stemra
Rue Dreita. Tiolino.
Cd. Rua Dreita.(2007). Harmonia 02376-2
Forca Estranha. Gal Costa.
Cd. Minha Historia (1994). Polygram Do Brasil 510 469-2
Baiao. Musicas do Brasil: De la Cantoria a la Samba – Reggae
Voz de Vento. Sara Tavares.
Cd. Xinti. (2009). World Connection.
Producer: