World Minerals
Two recent projects by singer Kaushiki Chakrabarty.
Singer Kaushiki Chakrabarty was born in 1980 and comes from Kolkata. She counts as one of the most well-known and prominent interpreters of North Indian raga music. The classical raga song remains her main musical genre, but lately she also undertakes more popular genres, such as pop and film music, every once in a while. In this episode, we pay attention to two recent projects by Kaushiki Chakrabarty:
– Recordings of Sakhi, a music group founded in 2015 by Kaushiki Chakrabarty with only female members. The sound of Sakhi comprises, besides Chakrabarty's vocals, also dance and lots of rhythmic input through the tabla, the pakhawaj and the cajon, while the violin and the bansuri enrich the music melodically speaking. With traditional music and dance interpreted by women, Sakhi wants to emphasize that women continually play an important role in the history of Indian classical music.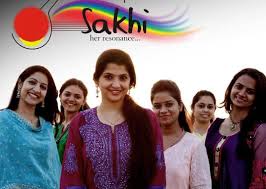 – Karvaan, a recently released album, on which Kaushiki sings songs in a mix of popular styles. During the introductory explanation: Sakhi with the composition 'Hansini'. MERU Concert on 1 August 2015, Theater Oranjerie in Roermond.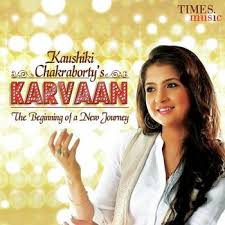 Further:
Sakhi – Kanjari. MERU Concert on 1 August 2015, Theater Oranjerie in Roermond.
Sakhi – Hansini. MERU Concert on 1 August 2015, Theater Oranjerie in Roermond.
Kaushiki Chakrabarty – Raahi – Aawara Khayal Hun Main.
Album: Karvaan (2016)
Kaushiki Chakrabarty – Yaariyaan – Naadaaniyaa.
Album: Karvaan (2016)
Kaushiki Chakrabarty – Khwaahish – Gumaan.
Album: Karvaan (2016)
Kaushiki Chakrabarty – Kesari – E Din Jabe.
Album: Karvaan (2016)
Kaushiki Chakrabarty – Phuhaar – Sun Le Zara.
Album: Karvaan (2016)
Kaushiki Chakrabarty – Adhoori – Badal Ne Fir.
Album: Karvaan (2016)
Producer: