World Minerals
Traditional music from Cameroon and Afghanistan.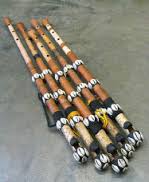 1. Music by the Fulani, an Islamic community from Northern Cameroon. In the recordings, made in circa 1980, repetitive, hypnotizing patterns of an oboe player and a couple of drummers. 
   


2. The LP L'Afghanistan Eternel, an album released in 1979 with recordings from 1973. A Taliban doctrine that will declare all music a taboo, is in Afghanistan in 1973 a bad dream in the distant. In the relative peace of the early 70s Jean_Benoit Kauffman, a producer who travels through Afghanistan, accomplished brilliant musical missionary work when he records the singing of Tanbaku and Nahim, just as their beautiful playing on the long-neck luts tanbur and rubab. They sing songs about love and a rich heroic past.
The album 'L'Afghanistan Eternel' is a fascinating  snapshot of a musical tradition that got some hard blows in the past decades and was almost erased by a group relicious fanatics.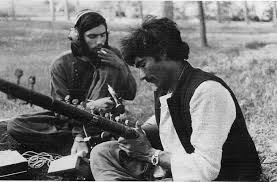 During the introductory explanation:
Performers: Musicians from the Fulani, Northern Cameroon
Flutes Foulbé et tambours/Oboe and Drums (part)
Album: Musique traditionelle d'Afrique – Flutes et rythmes du Cameroun, dateless
Label: SFP 2011, dateless.
Subsequently:
Performers: Musicians from the Fulani, Nothern Cameroon
Flutes Foulbé et tambours/Oboe and Drums, 17:17
Album: Musique traditionelle d'Afrique – Flutes et rythmes du Cameroun
Label: SFP 2011, dateless.
Performer: Nahim
Improvisation. Solo de tanbur, 4:26
Album: L'Afghanistan Eternel
Label: Arion ARN 33502, 1979 (recorded in 1973)
Performer: Nahim
Raga Beiro. Solo de rebab, 8:56
Album: L'Afghanistan Eternel
Label: Arion ARN 33502, 1979 (recorded in 1973)
Performer: Tanbaku
Chant d'amour, 6:27
Album: L'Afghanistan Eternel
Label: Arion ARN 33502, 1979 (recorded in 1973)
Performer: Tanbaku
Chant dedié a Alexandre le Grand (Sikandar)/Qui fait un miroir n'est pas Alexandre, 6:12
Album: L'Afghanistan Eternel
Label: Arion ARN 33502, 1979 (recorded in 1973)
Performer: Nahim
Raga Beiro. Solo de tanbur, 4:25
Album: L'Afghanistan Eternel
Label: Arion ARN 33502, 1979 (recorded in 1973)
Performer: Tanbaku
Bia berim ba mazar, 7:26
Album: L'Afghanistan Eternel
Label: Arion ARN 33502, 1979 (recorded in 1973)
Producer: