World Minerals
Today, new releases from Mali, Greece, Denmark, the Netherlands and a Czech/African production.
Baba Sissoko, singer and n'goni player, is proud to be a member of the Sissoko family. To celebrate this fact he has dedicated his new solo album 'Amadran' to all Sissoko's around the world.
Amadran, Baba Sissoko (04:00)
Simbo Ba, Baba Sissoko (04:20)
CD. Amadran, Baba Sissoko, (2019), Home Records, 413309
Tailcoat, also known as "The new all star band of Nordic instrumental folk music", is a band made up of five musicians that play traditional instruments such as the Nyckelharpa, the Hardanger fiddle and zither, accompanied by a 5 string bass and percussionist, giving it a modern twist.
Morgenhalling, Emil Ringtved Nielsen, Tailcoat, (03:18)
Hayhusens March, Henriette Ambaek Flach, Tailcoat (04:13)
Nibbla, Rasmus Brinck, Tailcoat (04:21)
CD. Tailcoat, Tall Tales in Tiny Pieces, Tailcoat (2019). Go Danish Folks, GO1119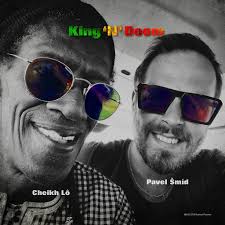 Czech musicians, composers and producers Martin Piro and Pavel Smid met Cheikh Lô and his band in a caravan that doubled as a mobile recording studio during the Colours of Ostrava Festival. Their jam session, during which Cheihk Lô started singing the well known song Jah'rabi, a song of which Martin Piro and Pavel Smid had recorded a reggae version, later led to the album King 'N' Doom.
Jah'rabi, trad. feat. Cheikh Lô, Kassé Mady Diabaté, Leopold Lô en Madou Kouyaté (05:12)
Thiamness, feat. Zeina Ndong, Abdoulaye Dembelé, Madou Kouyaté en Leopolod Lô (04:43)
King Lô, feat. Cheikh Lô, Leopold Lô en Urs Wagner (03:40)
CD. King'N' Doom, feat. Cheikh Lô e.a. (2019) Rustical Records, Xango Music Distribution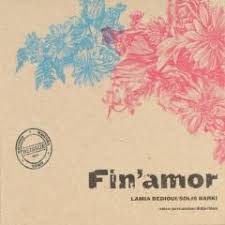 Singer Lamia Bedioui and multi-instrumentalist Solis Barki released and produced the album Fin'amor. The album is a mixture of Sephardic music, Rai, traditional Berber music, but also an eskimo song.
The Hunt, Sephardic trad. from Bulgaria, Lamia Bedioui and Solis Barki (03:49)
Lullaby, Sephardic trad. from Bosnia, Lamia Bedioui and Solis Barki (04:47)
The Gracious Aunt, trad. Berber song from Algeria, Lamia Bedioui and Solis Barki (04:46).
CD. Fin'amor, Lamia Bedioui and Solis Barki (2019) lbediouimusic@gmail.com LM042-2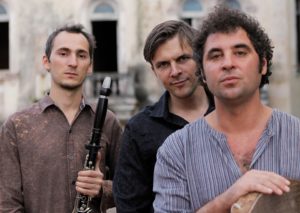 Arifa recently released the album 'Secret Poetry'. Arifa is a group of three musicians from Romania, Turkey and the Netherlands/Germany. They're based in the Netherlands. The group consists of three well known musicians: Alex Simu on clarinet, Franz van Chossy, piano and Sjahin During, percussion.
Node, Alex Simu, Arifa (05:11)
Tiflis, Alex Simu, Arifa (04:55)
CD. Secret Poetry, Arifa (2019), Mundus Productions 2019555, Xango Music Distribution
Produced by: