World Minerals
New releases, this time from La Réunion, Finland, Ghana, Italy, Russia and Senegal.
Danyel Waro was born on the island of La Réunion, the son of French colonialists. The island is located east of Madagascar. Danyel Waro is a well-known musician, singer and composer. He developed the rhythmic musical style Maloya, music that the slaves sang while working on the sugar cane plantations. Mayola is interwoven with the culture of Réunion and was even banned for a time by the French authorities. He sings mainly in Creole and uses various homemade instruments.
1. N'Zour, Danyel Waro (03:29)
2. Déde, Danyel Waro (08:47)
Album: Danyel Waro – Tinn Tout, BUDA 860358, 3341348603582, label: Buda Musique, Xango Music Distribution.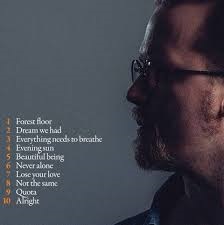 Teri Mantere is a singer-songwriter from Finland. His album Everything needs to breathe is a fine showcase of this versatile musician. Not only does he have a beautiful voice with an enormous range, but he is a multi-instrumentalist, plays guitar, bass, percussion, piano, keyboard and celesta.
1. Forest Floor, Teri Mantere (04:28)
2. Evening Sun, Teri Mantere (04:19)
Album: Teri Mantere – Everything Needs To Breath, ECD 2020103, 1944916245904, label: Eclipse Finland, Xango Music Distribution.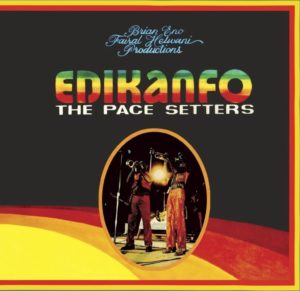 Brian Eno went to Ghana in 1981 at the invitation of Faisal Helwani, to record a record of the band Edikanfo in Accra. He was impressed by the music and together with Helwani he took on the production of the album The Pace Setters. It became a commercial success, but unfortunately in 1981 there was a coup in Ghana which caused the band to fall apart and its members to eventually spread across the world. Just recently, in 2020, the remaining original members of the band reunited and the unsurpassed label Glitterbeat re-released the album
1. Nka Bom, Gilbert Amartey Amar (06:15)
2. Blinking Eyes, Ishmael Odai (04:46)
Album: Edikanfo – The Pace Setters, (2019) Glitterbeat, GBCD 094, Xango Music Distribution.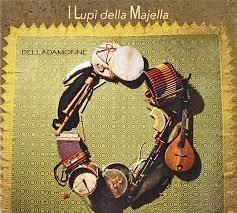 The band I Lupi della Majella is an Italian traditional folk group from Abruzzo. They bring life to old traditional songs, can sing pretty nicely and are pacesetters at dance parties and festivals, especially because they sing love songs just as easily as they play Tarantella.
1. Aria a Mete, trad. I Lupi delle Majella (05:17)
2. Saltarella Orsognese, trad. (03:57)
Album: Lupi Della Majella – Delladamonne RMR 202, 8032584612029, label: Radici Music Records, Xango Music Distribution.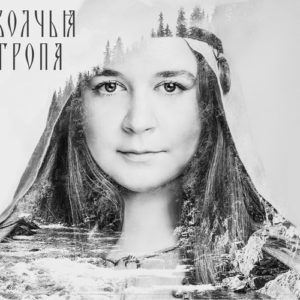 The Slavic ethno-band Vedan Kolod (meaning prophetic tree) was founded in February 2005 in Siberia by Tatyana Naryshkina. The group makes neo-pagan and medieval folk music, inspired by East Russian culture, landscape and history. Vedan Kolod sings in the old Russian language and plays traditional instruments, such as Slavonic bagpipes, flutes, drums, Scythian horn, etc.
1. The Birch by the Sea (03:20)
2. Y Prosinets (01:58)
3. She-Wolf (02:59)
4. On Perunov Day
Album: Vedan Kolod – Wolf's Path, FSP 2008, 4603765784183, label: Firestorm Production, Xango Music Distribution.
The Awale Jant Band recently released the studio album Yewoulen (= wake up). At their last concert in 2019 they were joined by the Nigerian master drummer Tony Allen, who passed away this spring. The band plays Senegalese soul.
1. Jules, Awale Jant Band, (05:32)
Album: Awale Jant Band – Yewoulen, Wake up, (2020) ARC Music EUCD2885
Produced by: