World Minerals
New world music releases of Afel Bocoum, Mahsa Vadat, The Best Boleros from Costa Chica and Parisa Ghamsari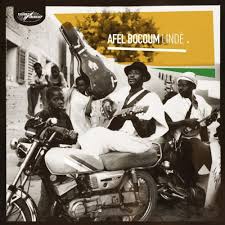 Afel Bocoum is a modest singer/guitarist from Mali. His latest album Lindé contains beautiful songs, written by himself. Many famous musicians, such as Harouna Samaké Kamale, Mamadou Kelly, Mark Mulholland and more, play on the album. It has been produced by Nick Gold, Damon Albarn and Paul Chandler.
1. Penda Djiga, Afel Bocoum (04:32)
2. Fari Njungo (05:36)
3. Sambu Kamba (04:50)
CD: Afel Bocoum, Lindé (2020), World Circuit Ltd., WCD095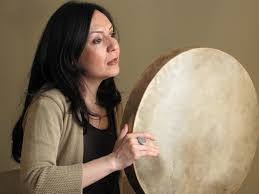 The Iranian singer Mahsa Vadat is a productive singer. Only a few years ago she made a CD with Kronos Quartet, which was well received, and she performed with the quartet in venue Bimhuis, Amsterdam. Recently, she has released a new CD entitled Enlighten the Night. For this album, she wrote music to existing poems, which was subsequently arranged by Atabak Elyasi.
1. Where is the Home of the Wind, Mahsa Vahdat (04:07)
2. Farewell, Mahsa Vahdat (03:56)
3. The Moon Beams, Mahsa Vahdat (04:07)
CD: Mahsa Vahdat, The Moon Beams (2020) (2020), Kerkelig Kulturverksted Excd469, Xango Music Distribution.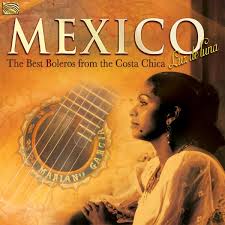 Every year, the label ARC Music releases  compilation CDs with music from different countries and continents. In 2018, the CD Mexico, The Best Boleros from the Costa Chica was released. It is a CD well filled with 19 tracks.
We have chosen three for you: the classical bolero Luz de Luna of Chogo Prudente, followed by Cáncer van Los Tres Amuzgos, but first of all: Paz y Gloria of Fidela Peláez.
1. Paz Y Gloria, Fidéla Peláez (02:54)
2. Luz de Luna, Chogo Prudente (05:34)
3. Cáncer, Los Tres Amuzgos (03:43)
CD. Mexico, The Best Boleros from the Costa Chica, ARC MUSIC (2018) EUCD2776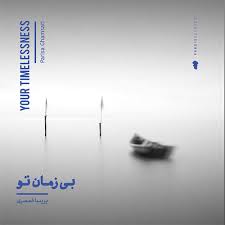 The Australian/Iranian composer and violinist Parisa Ghamsari composed a a number of music pieces for her CD Your Timelessness. It contains works for string orchestra, for piano and violin, for string quartet and for solo piano. Ghamsari: "I listen to the world. To me, you can see the present composition with the eyes of your mind as much as you can listen to it thru your ears."
1. On the Way the Wind Blows, Parisa Ghamsari (06:15)
2. White, Parisa Ghamsari (05:23)
CD. Parisa Ghamsari, Your Timelessness (2019) Paradis Records, PR 21, Xango Music Distribution.
We conclude with the number Avion of Afel Bocoum from his latest CD Lindé.
1. Avion, Afel Bocoum (05:56)
CD. Afel Bocoum, Lindé (2020), World Circuit Ltd., WCD095
Produced by: