Sound the Trumpet, strike the Viol!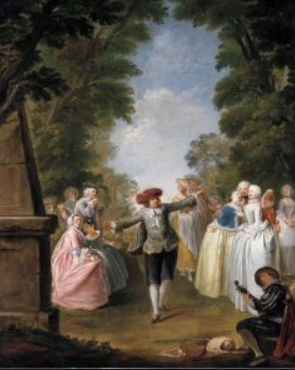 In March, programme maker Kees Koudstaal will be featuring more new Early Music releases in his programme Sound the Trumpet, Strike the Viol!
He explains: Since 2016 I have been producing a new episode of the programme Sound the Trumpet, Strike the Viol every two weeks! I am the owner of an independent internet CD store that is specialised in Early Music and I am therefore often one of the first to hear about interesting new releases. I get a kick out of presenting these new releases on the Concertzender. The reactions to my programmes show that they are also appreciated by listeners. This provides the stimulus to spend a whole day each fortnight sharing my latest discoveries with the listeners of the Concertzender.
The first episode in March (which was broadcast on Sunday 3 March) included music from Wacław z Szamotuł, Antonio Ripa and Thomas Haigh. A search of the Concertzender website suggests that these were composers who had not previously been broadcast.
On Sunday 17 March there will be music from more well-known composers including Heinrich Schütz, Johann Sebastian Bach and Luigi Boccherini. The knowledge that I can continue to surprise listeners with such music is my motivation to continue to produce and present Sound the Trumpet, Strike the Viol!
Broadcast
Sunday 17 March, 12:00 – 13:00 CET