1985- live recording of tenor saxophonist Joe Henderson in the Village Vanguard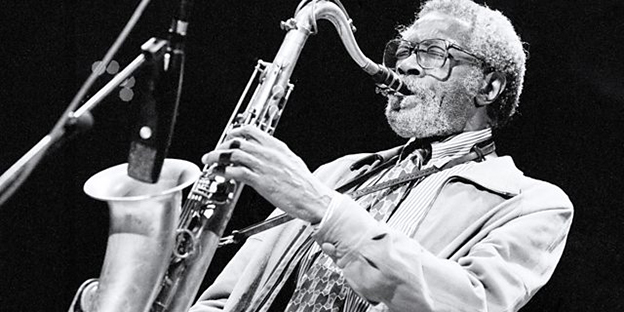 Saturday 28th November 2020, 14:00 , Joe Henderson live in trio format.
In 1986 'The State of the Tenor' by saxophonist Joe Henderson appeared on Blue Note. Henderson played on this just with bass and drums – so without piano or another instrument. Sonny Rollins preceeded him by 30 years in this unusual setting, in which the leader demands an extra spotlight, with impressive results. So Henderson did this here too, also in the Village Vanguard, and also for Blue Note. A challenge!
Joe Henderson comes to the fore in the 60's. He can be heard on many Blue Note albums , including five under his own name. He worked together with leaders such as Horace Silver, Lee Morgan, Kenny Dorham, Herbie Hancock and Andrew Hill.
In 1985 the jazz critic Stanley Crouch is sitting in de Village Vanguard. Joe Henderson is playing with a quartet, including Ron Carter on bass and Al Foster on drums. Crouch enjoys the passages in which the piano remains silent. That's where he gets the idea : Henderson with just bass and drums, live in the Village Vanguard, for Blue Note Records. Both Henderson and Blue Note like it.
The preparations are extremely careful both in the choice of repertoire and making it playable for the bare trio. After the rehearsals there's a definitive list of pieces – works by Charlie Parker to Sam Rivers, and by Henderson himself.
The final result quickly reaches the status of classic.