50 years of the Liège Royal Philharmonic Orchestra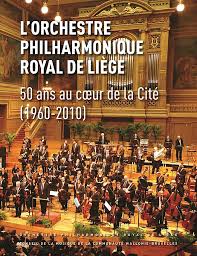 Cassandra van Agt follows her series about The Real Chopin with a new series that starts on Tuesday 27 September 19:00-20:00 CET.
In 2010, the Liège Royal Philharmonic Orchestra celebrated their 50th anniversary. The orchestra was founded by the director of the Royal Conservatory of Liège: Fernand Quinet. He was also the first principal conductor of the orchestra.
Cassandra van Agt, who specialises in the little-known, chanced upon this orchestra and decided to make a 20-part series featuring their recordings over this period of 50 years.
The focus in on music by composers from Wallonia, the home of the orchestra.