A meeting of three highly intelligent and highly sensitive musical minds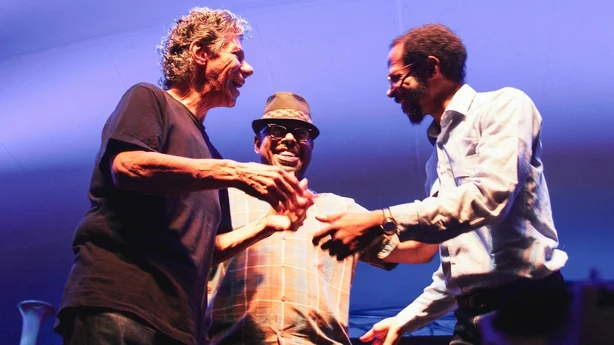 Saturday 28 May – 14:00 CET Concertzender Live. Trilogy 2  features recordings of concerts by the Chick Corea trio with Christian McBride on bass and Brian Blade  on drums. These recordings were made in Europe, Canada and the US in the period 2010-2016. The double CD received a Grammy Award for Best Jazz Instrumental Album in 2021. The track All Blues also won the award for the Best Improvised Jazz Solo.
There have been many changes in line-ups and styles during the long career of pianist/composer Chick Corea, but he regularly returned to the piano trio format and to jazz standards.
Corea discovered the music of Thelonious Monk as a teenager. Musically, Monk was a kindred spirit, as it turned out later. In Work, and especially in Crepuscule with Nellie, Corea sounds very similar to Monk.
Miles Davis' All Blues – from the album Kind of Blue – retains its original, repetitive bass figure, but is given a new feel with a significantly faster, dance-like tempo. The piece is breathtaking from start to finish!
Compositions by Irving Berlin, Jimmy van Heusen and by Corea himself (La Fiesta) complete this program, which is best enjoyed by the concentrated listener perched on the edge of his or her proverbial chair.
Concertzender Live – a program by Jaap van de Klomp