A purifying panacea for Corona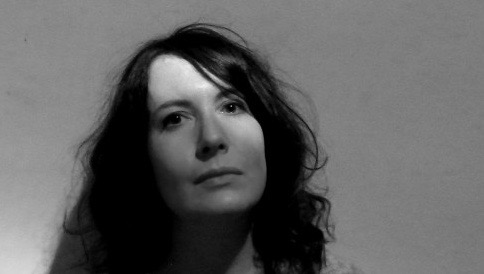 A review of a concert by the Ives Ensemble with work by Cassandra Miller and Joanna Bailie.
Two world premieres in one evening. The Tilburg concert organisation De Link had a memorable evening on Tuesday 27 October. The Ives Ensemble performed specially commissioned works by the Canadian-British composer Cassandra Miller and the British composer Joanna Bailie.
De Link exists for more than thirty years and this was the first time that it had awarded an international composition commission. The choice quickly fell on the Dutch Ives Ensemble that is led by pianist John Snijders. Artistic director Nicoline Soeter and business director Merijn Bisschops were right to chose this wonderfully unconventional ensemble that always been open to unknown contemporary composers and less common repertoire. In an interview before the concert – led by VPRO employee Aad van Nieuwkerk – John Snijders called De Link "one of the best contemporary music series in the country, which, like the Ives Ensemble, is always looking for new voices."
There were certainly new voices on Tuesday evening. Due to the corona restrictions, the Ives Ensemble had to perform twice, so that as many people as possible could hear the new works live. It was a pity that the two composers themselves had to be absent during this premiere evening. As so often has happended during this cultural year, the Corona virus threw a spanner in the works. Miller and Bailie were however given the opportunity to clearly explain their work and working methods in pre-recorded videos.
Joanna Bailie
The British composer Joanna Bailie (1973), who currently lives in Berlin, has her own signature. Field recordings, which she makes herself, form the basis of her compositions. She now has an extensive archive of these recordings. These include recordings of children playing, heavy traffic and other street noise. The composer manipulates and distorts these field recordings with electronic aids. This gives the raw recordings a musical dimension, and enriches them with a new instrumental layer. Coincidence also often plays a major role in her music.
Bailie's cycle Artificial Environments 1-5 (2011) sounds like a combination of a science-fiction-like radio play and a musique concrète composition full of disorientating tranquility. Recorded voices and street sounds pass in a calm trance while the five-piece ensemble responds with sparse, restrained waves of sound. It is impenetrable, hermetic music, which carries within itself a hint of artificiality. Then for a moment, something of beauty comes to the fore: children's voices and the ringing of bells are subtly enveloped in the tender timbres of violin, cello, clarinet and flute.
The new piece that Bailie  has written for De Link and the Eduard van Beinum foundation is stronger. In From Above and Far Away she sketches an oppressive sound landscape. Sound recordings of distant car traffic are subtly mixed with the sounds of a quintet with strings and clarinet . In the first part the music still has a boisterous character. It is as if the ensemble is struggling to keep a fierce underground roaring monster in check. In the visual, ghostly second part, the almost inaudible rustle of the distant car traffic dominates. Ghostly sounds that the quintet immerses in calm music full of wonder.
Cassandra Miller
In the music of composer Cassandra Miller (1976) you can also hear shadowy sounds. These sounds include music from composers from the past (Bach), birdsong or other ambient sounds, all of which fascinate her immensely. However, unlike Bailie, this leads with Miller to pure, often beautiful music, which actually only refers to itself. It is intimate, highly personal music, which has a conceptual or minimalist basis.
In her premiere work Perfect Offering for septet (written for De Link), she transformed the pure sound of ringing bells into an intense, emotional work. Miller explained in the video beforehand that the calm sounds of the bells put her into a meditative state in which she also started to sing softly. The source of inspiration for her piece was the cathartic song Anthem by Leonard Cohen, in which the Canadian bard expresses his hope for an enlightened world. Miller's composition is permeated with the same sense of purification. Minimalist dream music with a calming cadence. An unadulterated, honest musical language that evokes memories of composers such as Peter Garland and Howard Skempton. Halfway through Perfect Offering, the pianist stirs up the ensemble with jubilant tones, as a sign of renewal. At the end there is a folk music-like theme: we are back on earth. Miller's new composition is without a doubt a moving, fragile panacea for the troubled times in which we now live.
The Concertzender will broadcast this concert on Monday 18 November between 20:00 and 22:00 CET. The programme will also include Cassandra Miller's composition Warblework.
This review was written by program maker Mark van de Voort.