A trip down memory lane
Palace of Nostalgia on 30 November looks at signature tunes. In the swing era almost all the popular dance orchestras had their own signature tune. Sometimes they became so by chance. Count Basie had to play for a few minutes for a radio station to fill in time at the end of a broadcast. In an improvisation he played a mix of two different numbers and because it was almost one in the morning gave the result the title 'One O'Clock Jump'.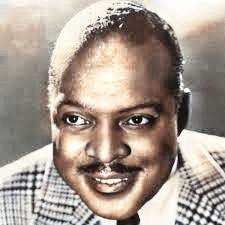 Calling Cards
Soloists also often had their own tunes. Duke Ellington wrote 'Cotton Tail' especially for tenor saxophonist Ben Webster, who then added a series of wonderful solos to the number during the recording. For decades, 'Sugar Blues' was the signature tune of trumpetist and band leader Clyde McCoy, who created the humourous 'wah-wah' sounds with a muted trumpet. This tune also earned him the nickname of 'the king of corn'. You can hear lots of similar musical calling cards in this episode of the Palace of Nostalgia.
Listen
Palace of Nostalgia, Saturday 30 November 20:00 – 21:00 CET.