A Walk with Wölfl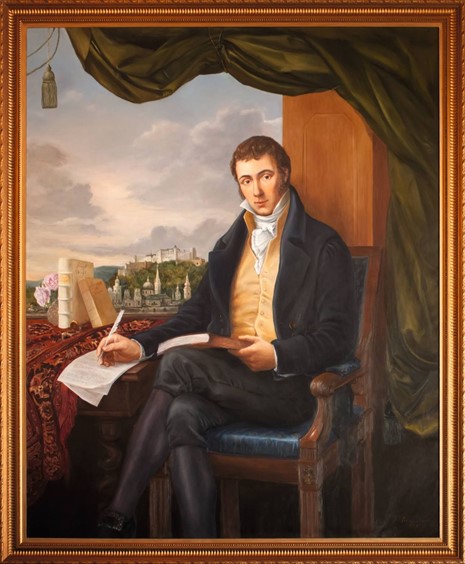 by Thijs Bonger
I didn't need to look long while searching for new music; I found it during a piano recital. The young pianist Mattias Spee passionately plead for a composer that I'd never heard of before. It was about Joseph Wölfl who lived from 1773 until 1812. Mattias' story was good, but he convinced me even more when he played the mighty music of this contemporary of Beethoven. After the event, I decided to dedicate an episode to this certain Wölfl.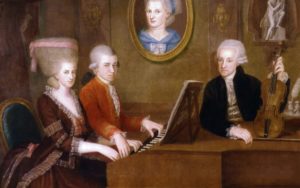 Mozart's family friend
Wölfl grew up in Salzburg. From the age of five, Mozart's father Leopold – and later on Haydn's brother Michael – taught him to play violin and piano. Mozart's sister Nannerl taught him the fine points of piano playing. It didn't take long for the young Joseph to become a family friend of the Mozarts. From all what you read about Wölfl, one particular thing catches the eye. Around 1800 he was a lot more famous than Beethoven, in Vienna and internationally. He was also seen as Beethoven's only serious rival who was very successful as a pianist and improviser in the salons of the old nobility at that moment.
Duelling pianos
In Vienna, the phenomenon piano duelling had been around for decades. In the presence of the Emperor, Mozart and Clementi had fought one out twenty years prior. In 1799, Baron Wetzlar decided to organize such a piano duel at his house. The large country house where he lived, still exists and is situated near Palace Schönbrunn. This Baron Wetzlar, was among a group of important people who quite recently were given nobility titles, often because they had managed to become very rich. It was this group who supported Wölfl because Beethoven was supported by the old, established nobles. This made the piano duelling much more than a musical happening; a lot was at stake, for both pianists. Wölfl was hoping to get into the circles of the influential old nobility and Beethoven fervently hoped to gain acknowledgement more widely. People were betting on such duels, and if you won, you could go home with quite some money. A constant aspect of a piano duel was improvising the theme. Often, this was a popular opera song. The nice thing is, is that I found a CD with variations of Beethoven's and Wölfl's works that were written in the year of their piano duel. Variations on a popular song from Salieri's opera Falstaff; we cannot come closer to the piano duel. We will hear in part II of 'A Walk with Wölfl".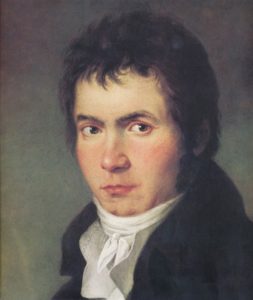 https://www.concertzender.nl/programma/de_wandeling_582327/