Acoustic Moods – Field recordings from Brazilian province Bahia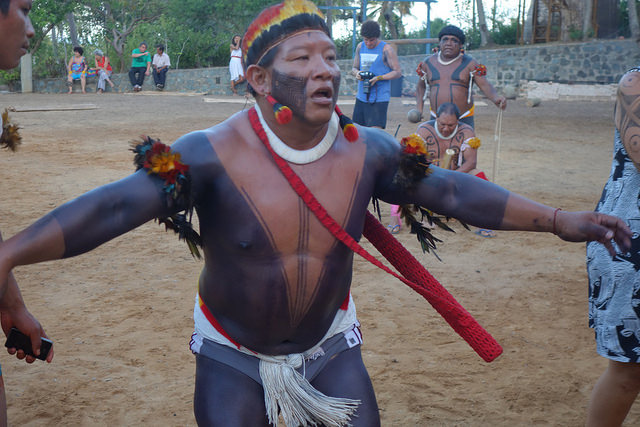 Music journalist Charlie Crooijmans visited the Brazilian province of Bahia at the beginning of this year. She made live recordings of three different events. Firstly a multi-ethnic encounter with native folks. Indians with feathers etc. She shows them singing and dancing. Then, during the festival 'Dansen voor Vrede' (both events organised by Glaucia Rodrigues) traditional groups with African roots . And a week later in Salvador the celebration of (Godin van de Zee) .
A technical problem prevented this episode of Acoustic Moods on Friday 31st March. It will be broadcast on Saturday 8th April 2017 at 03.00 and repeated at 22.00 .