Acoustic Roots || The Young Folk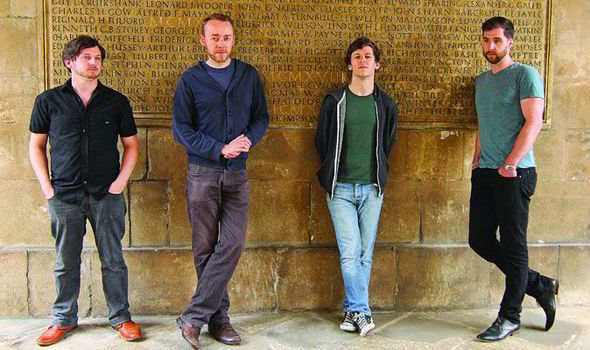 The Irish folk group The Young Folk is featured in Acoustic Roots on Friday 19th June at 21:00 CET. You can listen to our recording of an intimate concert in the Kargadoor in Utrecht.
Anthony Furey, Tony McLoughlin and Paul Butler of the The Young Folk visited the Netherlands earlier this year to promote their concerts in June and August.
We took the opportunity to interview them and to record live performances of some of their music.
The Young Folk is an Irish band, formed around the singer, guitarist and songwriter Anthony Furey. Anthony Furey comes from a musical family, he is the son of George Furey who was a member of a well-known band called the The Furey Brothers.
Anthony Furey has a wonderful voice in addition to his songwriting talents but is certainly not the only member of the band who can sing. In some of their songs the voices of all the band members blend together in perfect harmony.
The Young Folk makes music that is partly anchored in the traditions of Irish folk but they also try to give their own contemporary twist to these traditions.
The band has already established a name in the Netherlands as a result of a performance in the TV programme of Nick & Simon. They followed this with a concert in a full Paradiso and also performed as the support act for Midlake.
The Young Folk are:
Anthony Furey – lead vocals/guitar
Tony McLoughlin – vocals/mandolin
Paul Butler – vocals/melodion
Broadcasts:
Friday 19 June 2015, 21.00 – 22.00 CET
Saturday 27 June 2015, 22.00 – 23.00 CET