Acoustic Roots with Linde Nijland and Friends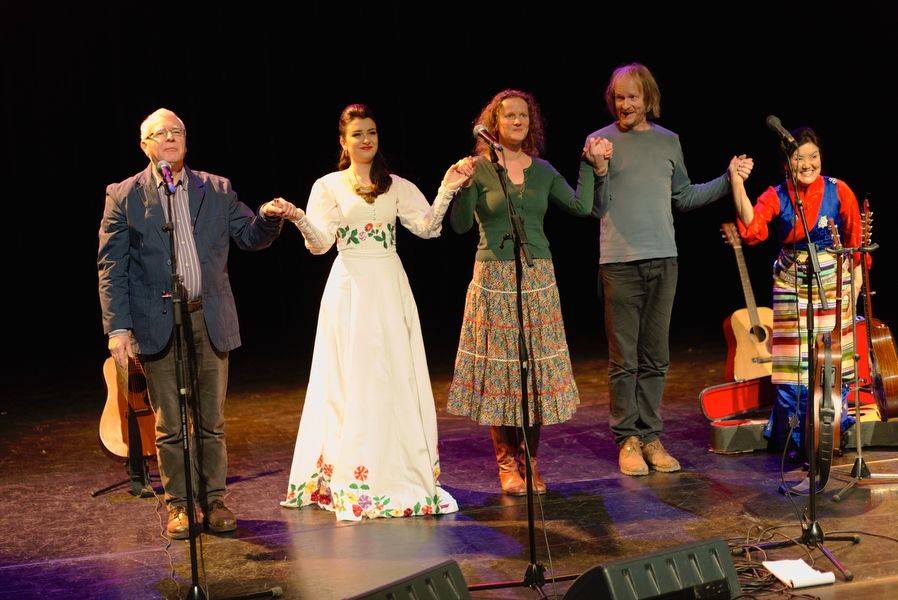 This episode of Acoustic Roots of Friday 19th August is a recording of a concert by singer Linde Nijland and multi-instrumentalist Bert Ridderbos, which the Concertzender recorded at the end of 2014.
They were performing as 'artists in residence' during the concert series GUO (=Groeten Uit Oisterwijk) in Oisterwijk.
On the basis of their journey by car from Groningen to Bhutan, they put together a varied programme.
By the way, Acoustic Roots started through inspiration during the selfsame journey. Linde and Bert composed the signature tune.