African music for Springtime in Mariama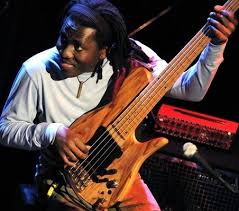 Mariama on Friday 11 April 22:00 – 23:00 will present music from some of the biggest names in African music including Ali Farka Touré, Dobet Gnahoré, Bonga, Richard Bona, Salif Keita and many more.
We will be taking a musical journey through Africa from Mozambique via Zimbabwe and Congo to Ivory Coast, Cameroon, Mali and Senegal.
The programme also includes a live recording of Bassekou Kouaté and N'goni Ba. This recording was made in 2013 during a concert in the Vredenburg in Utrecht.
For the complete playlist go to our programme guide