(a)Live & (RE)turn To Zender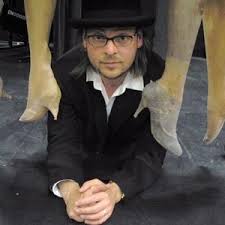 The Concertzender is alive! Radio is alive! Certainly when radio is an instant composition. You can listen to the return of live radio as an instant composition and as an historical event on Sunday 1 December from 16:00 – 20:00.
Join us in the Concertzender living room studio and step into the musical lives of Daniel Cross, Jasper Stadhouders, Robert van Heumen, Ton Verhiel, Mark Alban Lotz, Rosanne Philippens, Bram Stadhouders, David Dramm (on the photo), Anne Wellmer and Grey Lotus.
Want to know more about the musicians taking part in (a)Live & (RE)turn To Zender? Read their profiles on the Nieuwe Muziek and Crosslinks blogs and web pages.
Click here for the programme guide.