American Highways #95 – Musical Animals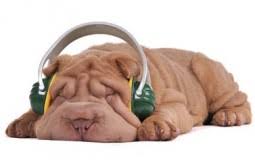 From spiders to flies, from whining mice to piano-playing cats, we always laugh when animals are part of the music. Musical Animals is the theme of American Highways #95 on Friday 15 September 18:00 CET.
In this episode of American Highways, pianist Guy Livingston brings us Henry Mancini, Henry Cowell, William Bolcom, Florian Weber & Angelika Niescier, and more from the jazz and contemporary worlds. Enjoy!
Playlist
Theme Music :
Jan Jeroen (J.J.) Spijkervet & Immersive Sound
"American Highways" Jingle
Sounds About Right
composed for Concertzender
Henry Mancini
The Pink Panther Theme
Henry Mancini Orchestra
RCA ND89905
Henry Cowell
"Mice Lament"
Robert Osborne, Jeanne Golan
Albany Troy 240
William Bolcom
I Will Breathe A Mountain – "The Fish"
William Bolcom, Carole Farley
NAXOS 8.559249
Fats Waller
Viper's Drag
Dick Hyman
Reference Recordings ‎– RR-33DCD
Charles Hunter
Possum and Taters
Roger Shields, Piano
VoxBox CD3X 3027
Chris McKhool
Spider-Man
Chris McKhool
Putumayo 229-2
Traditional
The Spider And The Fly
The Malcolm Mitchell Trio
Wing Records ‎– WL1191
Henry Mancini
Baby Elephant Walk
Henry Mancini Orchestra
RCA ND89905
Florian Weber & Angelika Niescier
1.The Barn Thing
4.The Giant Sleeps
Angelika Niescier Saxophone, Ralph Alessi Trumpet Florian Weber Piano, Christopher Tordini Bass, Tyshawn Sorey Drums
Distr. Naxos: INTAKT 263
George Antheil
The Golden Bird
Guy Livingston, piano
Wergo 6762-2
E. Kalman
A Little Slow Fox With Mary
Alexandre Tharaud, Frank Braley
Erato 50999-602552-2
Alan Hovhaness
And God Created Great Whales (1970)
David Amos conducting the Philharmonia Orchestra
Crystal Records CD810
Mack Rice arr. Zachary Reaves
Mustang Sally
Altius String Quartet
Parma Recordings 359
Reverend Guy Smith
Great Speckled Bird
Roy Acuff
Disc 1 NOT Records 2CD0203