Another Unknown Unloved ?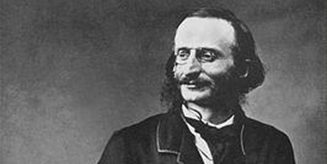 The anonymity of Ludwig Schuncke was quickly over and now Cassandra van Agt tackles Jacques Offenbach. Every two weeks on Thursday from 19.00-20.00 "The other Jacques Offenbach".
On 20th June 2019
it was 200 years ago that Jacques Offenbach was born in Cologne.
So we're starting a new series.
The title of this series is : 'The other Jacques Offenbach'.
This series will be about not just ths composer's music theatre but lovely piano music, songs and lots of works for cello.