Bach, a British outsider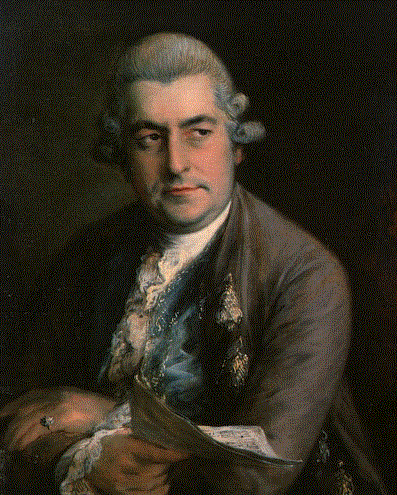 The name is Bach. Johann Christian Bach. Joh. Chr. Bach, as he is also known these days, loved to travel and by his own admission "composed to live". He was one of the youngest sons of Johann Sebastian, who gave him his first music lessons. After his father died that role was taken over by Carl Philipp Emanuel. But 5 years after his father's death Johan Christian left firstly for Italy and thereafter moved to London, where he remained until his death in 1782 . Bach became a star in London and was much more famous than his father. Only after his death did he descend into oblivion, until he was "rediscovered " in the 20th century.
During Bach' London years, musical life was at a peak, with Bach jr. playing his full part in that. During that period the pianoforte was replacing the harpsichord and Bach wrote a number of sonatas for it. They sometimes sound almost Mozartian. Wolfgang Amadeus thought that himself when he visited Johann Christian in 1764 and was very taken with his sonatas, some of whose elements he incorporated into his three piano concertos KV 107.
Bach also wrote symphonies and operas for the King's Theatre. On the Concertzender you can hear among others excerpts from his last music theatre production, La clemenza di Scipione. It's written in the opera seria style, a genre which began to fall out of favour in Bach's time. Of the opera, just as the earlier piano sonatas, you could say : it's just like Mozart, but different, because the unique sound of this German/Italian/British outsider is very evident.
Listen
From Monday 2nd November during the week between 16.00 and 17.00.