Bram Stadhouders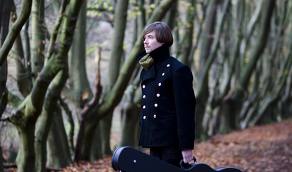 Bram Stadhouders, the guitarist and composer from Tilburg, is featured in Pakrammel on 24 April. This forms an ideal prelude to his concert with the Nederlands Kamerkoor on 27 April at 16:30 in the BIMhuis.
Click here for more information about Pakrammel on 24 April 2014.
Click here to go the website of the Muziekgebouw aan 'tIJ for information about the concert in the BIMhuis.