CD offer – Piano improvisations 1980 & 2020 by Polo de Haas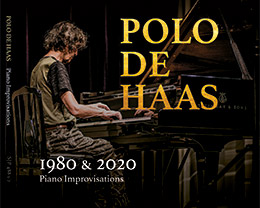 The new double-CD featuring piano improvisations by Polo de Haas can be ordered by listeners to the Concertzender with a considerable discount.
You can order the CD as follows: Transfer 15 euro (instead of the usual price of €22,50) and include your name and postal address. The CD will then be posted to you after the payment is received. The bank account details for the payment can be found on the website www.polodehaas.com.