Christine Ott : Nanook Of The North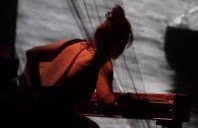 On Saturday 21st December the Concertzender recorded in Tivoli/Vredenburg the cineconcert Nanook Of The North performed by Christine Ott and Torsten Bottcher.
Click here for more information about this special concert.
Listen here to recordings of an earlier concert by Christine Ott in Tivoli/Vredenburg on 1st April 2018 during Fluister Pianoday.