:: Christmas competition ::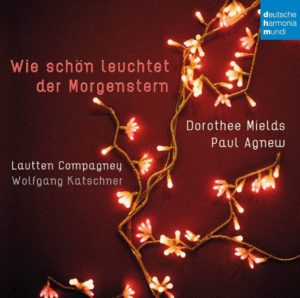 L'Esprit Baroque on Sunday 22 December presents the new CD from the Lautten Compagney. You can win this wonderful Christmas CD if you can correctly answer the following question!
The new Christmas CD from the Berlin ensemble Lautten Compagney conducted by Wolfgang Katschner is called "Wie schön leuchtet der Morgenstern".
The CD contains 17th-century German Christmas carols and traditional Christmas songs.
The splendid soloists on this CD are the soprano Dorothee Mields and the tenor Paul Agnew.
Answer the following question:
What is the full title of the CD with music from a famous English dancing master that the Lautten Compagney produced in 2005?
Send an e-mail with your answer and the subject 'Christmas competition' to the following e-mail address:
The first 3 listeners with the correct answer will be sent a copy of the CD in time for Christmas!
(the competition is only open to listeners in the Netherlands)